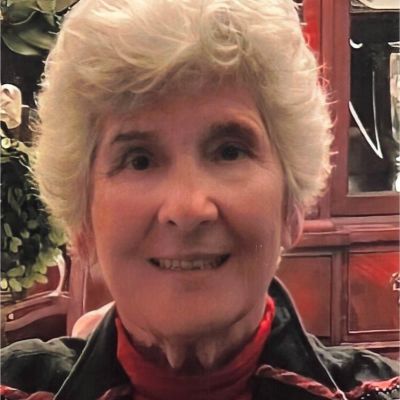 Edna
Kay
Hart
Join us in celebrating Edna—please share your stories and photos, and help spread the word about this page!
Edna Kay (Shdeed) Hart, 80, of Hurricane West Virginia, passed away peacefully on July 22, 2021. She was born in Montgomery, West Virginia on December 9, 1940, to Henry Ferris Shdeed and Kamille (Mettry) Shdeed. She was raised in Cedar Grove, West Virginia where she was a 1958 graduate of Cedar Grove High school.

Edna Kay was a passionate and dedicated public servant. Working for various state and local government agencies, Edna Kay devoted over 32 years to her former employers including the West Virginia Department of Welfare, the West Virginia Workers' Compensation Fund, and the Putnam County Circuit Clerk's Office. Edna's enthusiasm for service also saw her volunteer with CAMC's Volunteer Organization, in addition to post-retirement work with the West Virginia Legislature during sessions.

Devoutly religious, she was also shaped by her faith and demonstrated this through years of service at St. George Orthodox Church in Charleston. A member of St. George's Ladies Guild and Senior Fellowship Committee, she also taught Sunday School for third and fourth graders as well as helping with the annual Syrian Orthodox Dinner as the Green Bean Chair. Edna Kay's leadership was also recognized with a term as Vice President of the Antioch Orthodox Christian Women's Association of North America's Midwest Region.

She was preceded in death by her husband, Kenneth Allen Hart; her parents; and her brother, Robert. She is survived by her three children: son Donald (Tammy) Hart of Atlanta, Georgia; daughter Rebecca (Mark) Clarkson of Ceredo, West Virginia; and son Ronald (Martina) Hart of Hurricane, West Virginia; her seven grandchildren: Taylor (Allison) Hart; Dr. Ryan Kay (Matt) Skeens; Jordan (Brian) Harper; Vincent Burgess; Wyatt (Ty) Burgess; Olivia Hart; and Isabella Hart; and her seven great-grandchildren: Riley, Hayden, Gavin, Halle, Penelope, Ella, and Winston; her brother John (Diana) Shdeed; and her niece Meredith Shdeed.

She was loved by many, including longtime friends Ann Agee McBane of Roanoke, Virginia and Jean Price of Charleston, West Virginia.

The family would like to thank the staff and medical professionals of Hubbard Hospice House; Dr. Jeffrey Holmes, Dr. John Neville, David Watkins PA-C, and staff at Dunbar Medical Associates of Teays Valley; Dr. Dan Thistlethwaite and the Psycare staff; and Kim Miller and staff at Magnolia Assisted Living in Teays Valley.

In lieu of flowers, donations can be made in her memory to either the West Virginia Chapter-Alzheimer's Association, HospiceCare at www.hospicecarewv.org, or St. George Orthodox Church.

A private funeral service was held for the family at St. George Orthodox Church on Saturday, July 24, 2021, followed by her entombment at Sunset Memorial Park.

Friends may share condolences at our website www.snodgrassfuneral.com

Snodgrass Funeral Home is assisting the family with these arrangements.
LINKS
Snodgrass Funeral Home
http://www.snodgrassfuneral.com
The Herald-Dispatch
http://www.herald-dispatch.com