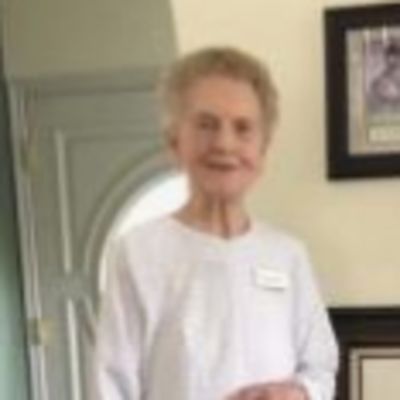 Edna
Diane Wilson
Ellis
Join us in celebrating Edna—please share your stories and photos, and help spread the word about this page!
Edna Diane Wilson Ellis, age 81, passed away February 01, 2020 in Providence Hospital, Anchorage Alaska, while being comforted by her husband of 60 years. Loss of life was from complications associated with multiple chronic illnesses.

Diane was born in Oakley, Idaho, the eldest of four children born to Charles Murwin Wilson and Dorcas Janette Smith.

While attending Ricks College (now BYU-Idaho) in Rexburg, Idaho, Diane became engaged to Merlan Owen Ellis. They were married and sealed together for eternity on August 21, 1959, in the Idaho Falls Temple of The Church of Jesus Christ of Latter-day Saints. Diane and Merlan are the parents of two children: Robert Wayne Ellis (1960-2019) and Janette Ellis Kerr. They have 11 grandchildren and 30 great grandchildren.

Diane aggressively pursued formal education in pursuit of skills for her chosen profession. She obtained formal degrees and recognized equivalent of a doctoral degree. She taught elementary grades K-3 for 40 years in many communities while accompanying her husband in the US Army. Diane had a loving influence in the lives of hundreds of children.

Service to others was Diane's overriding attribute. As she knew she was about to die she expressed anxiety over service she had yet to complete. Diane was a devoted disciple of Jesus Christ. She served two church missions with her husband in the Alaska Anchorage Mission and the Anchorage Hmong community. The pinnacle of her service during her last 15 years was in the Anchorage Alaska Temple, three years as an Assistant Matron.

Diane is survived by her husband, Merlan Owen Ellis; one of three brothers, Charles Allan Wilson; daughter, Janette Ellis Kerr; daughter-in-law, Dalpha Joyce Perrin Ellis (Robert); and the grandchildren.

Memorial services will be held on Friday, February 7, 2020 at The Church of Jesus Christ of Latter-day Saints, 11701 Puma Street, Anchorage Alaska. An open, public viewing will be 10:00-10:45 AM. The memorial service will be 11:00 AM-12:00 PM. Internment will follow in the National Cemetery, Ft. Richardson Alaska.


LINKS

Kehl's Legacy Funeral Home
http://www.legacyalaska.com
Fairbanks Daily News-Miner
http://www.newsminer.com