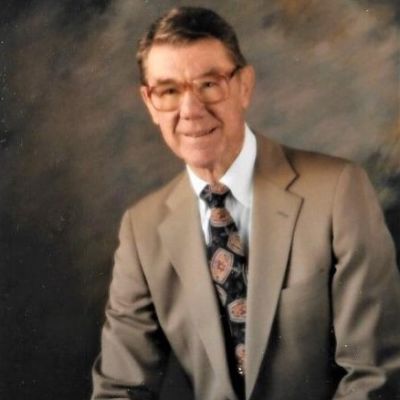 Edmund
Allen
Nelson
What do you remember about Edmund? Share your stories and photos here, and invite others to come share their memories.
Edmund Allen Nelson of Timonium, a pilot in the U.S. Marine Corps during World War II and a retired Vice President of Steeltin Can Corporation of Baltimore, died at age 101 on May 13, 2022. He joined Steeltin Can Corporation in 1957 and retired in 1985. Prior to 1957, he was manager of his family's seafood business, White & Nelson, in Cambridge. His father started the company on Hoopers Island in 1912. In the 1940's and early 1950's, it became one of the largest crabmeat and oyster packing operations in the Nation. Four plants employed over 400 people and shipments of oysters reached 125,000 gallons a year. The company also operated tomato canning plants at Hoopersville, Crapo and Cambridge, with a fourth seafood plant in Fishing Creek.

The son of the late Oscar Whittington Lewis Nelson, Sr. and the late Violet White Nelson, Edmund was born in 1920 on Hoopers Island and graduated from Cambridge High School and Strayer Business College in Baltimore. Following his graduation from Strayer, he continued in the family business in Hoopersville. In 1940, he was accepted into the Civilian Pilot Training program and enlisted in the Navy Air Corps. He was called to active duty in 1942, graduated as a Naval Aviator from Pensacola Naval Air Training Center, and was commissioned in the United States Marine Corps. During World War II as a pilot in Marine Squadron VMR 352, he flew throughout the Pacific theater and into China and Japan. Released to inactive duty in 1946, he rejoined White & Nelson in Cambridge and remained in the Marine Reserve as a pilot in VMFA 321 at Andrews Air Force Base. He retired in 1965 as Major.

While living in Cambridge, he was a charter member of the Junior Chamber of Commerce, President of the Cambridge Country Club, and with the late Thomas B. Leonard organized the Chesapeake Bay Seafood Packers Association. He held offices in the Oyster Institute of North America and the Interstate Seafood Packers Association.

Following the sale of the family business in 1956, he joined Steeltin Can Corporation, a manufacturer of metal and plastic containers for the seafood industry, especially the seafood and frozen foods industries. At that time, he and his family moved to the Valley Crest area of Timonium in Baltimore County.

While with Steeltin Can, he participated with the Food & Drug Administration, the Health Departments of several states, and the research departments of several universities in developing regulations and procedures for packing fresh and pasteurized crabmeat and oysters. Following his retirement as Vice President, he worked as a consultant to Steeltin and led the process and equipment development for optimum food processing in plastic containers for which he received a patent.

As a member of the Maritime Committee of the Maryland Historical Society and a volunteer at the Maritime Museum for twenty-five years, he developed computer programs and digitized data from many of the museum's records and files. The computer printouts of these records are now in the M.H.S. Library and are essential to researching the many inquiries relating to maritime matters that come to the Museum. He was one of the leaders in the development of the Fells Point Maritime Museum. He also wrote "A History of the Oyster Industry" for the Baltimore Museum of Industry that told how the canning of oysters in Baltimore led to the beginning of the food processing industry and can manufacturing industries in the United States.

In addition to his work at the Maritime Museum, he followed another interest after his retirement and developed his family's genealogies. He said he was led to this when he became a grandfather. He couldn't imagine his grandchildren and great grandchildren not knowing anything about their ancestors, so he was going to do for his ancestors what he hoped someone would do for him and his descendants: make them known to those who followed them. Although he traced his family's arrival to Jamestown in 1610 on the ship Starr, he said his only goal was to gather the information.

He wrote "Remembering A Childhood" for his grandchildren that told about his childhood on Hooper's Island, and "Grandad and World War Too" that told of his experiences in WW II. Other writings included "The History of Steamboats," "The History of Skipjacks," "I Remember the Steamboats," "Fells Point and the History of Shipbuilding in Baltimore," and several other reports and poems. In 2011, he moved to Mercy Ridge Retirement Community. He was an original member of Towson United Methodist Church, the Rotary Club of Towson, the Marine Corps Aviation Association, and a charter member of the National Museum of Naval Aviation in Pensacola, FL.

In 1946, he married a WW II nursing student, Anita Marguerite Ross of Seattle, WA and Pasadena, CA. After sixty years of a devoted marriage and family life with two children and dear grandchildren, Anita died in 2006. He is survived by a daughter, Shelley Nelson Dyer of Nanticoke, MD (Dr. Wilfred Dyer III), a son, Patrick Edmund Nelson (Deborah Hart Nelson), and six grandchildren: Wilfred Dyer IV (Nikki), Amanda Kate McCloskey (Joe), Katharine Sprinkel (Jay), Dr. Nelson Dyer (Kate), Corbett Harp (Jonathan), Emily Nelson (Robert); and 17 beloved great grandchildren. He was looking forward to holding his 18th great grandchild in June as well as celebrating his 102nd birthday on June 16. He is survived by several dear nieces and nephews and their families as well as a special friend, Mrs. Ruby Rausa. Beloved family members preceding him in death were a granddaughter, DesMarets Dyer, a sister, Leila N. Adams and two brothers, Edmund Clyde and Oscar W. Nelson, Jr.

Although Edmund was a man of many accomplishments during his productive lifetime, his family remembers him most for his honesty, integrity, values, and devotion to his beloved Anita. His zest for life and each new day, his constant twinkle of humor, how he loved a party, his self-discipline, his broad range of knowledge, and his love of Country and the spirit of the Marine Corps were integral parts of a man determined to make each day count. He wasted nothing, especially time. The story of his life spanned boyhood oyster shell roads with tidal ditches on a Chesapeake Island to countless 12-hour night flights across the wartime Pacific with nowhere to land but another tiny remote island and no gas to spare. It spanned customers across the country who trusted him at his word and young people mentored for years after receiving scholarships. It spanned a one room schoolhouse with eight grades to his children attending five newly built schools from the same home. It spanned two best friends who married two best friends with a lifetime of love and laughter. It spanned many endeavors, adventures, and all things in moderation, his motto for life. He made smoking an occasional cigar an exercise in grace. As with that entire Greatest Generation, everything was positive, upbeat, can do, and possible. There was never a complaint, never an unkind word. A problem was met with resolve and humor. Always, there was love and forgiveness, always that knowing twinkle. He will be sorely missed by so many friends and his entire family.

A memorial service will be held on Saturday, June 4, 2022, at 1:00 PM at Holloway Funeral Home, 501 Snow Hill Rd. in Salisbury, MD. The Reverend Douglas Ridley will officiate. Friends may call on the family from 12-1 prior to the start of the service. Inurnment will be held at a later date at Arlington National Cemetery. Memorial contributions may be sent in lieu of flowers to the Maryland Historical Society, Towson United Methodist Church, Mercy Ridge Retirement Community, or the Juvenile Diabetes Research Foundation.

Services entrusted to Holloway Funeral Home. Share memories with the family at www.hollowayfh.com.
LINKS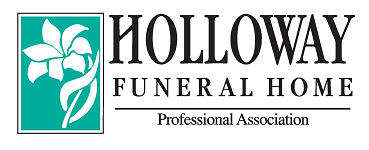 Dorchester Star
https://www.myeasternshoremd.com/site/contact_us.html