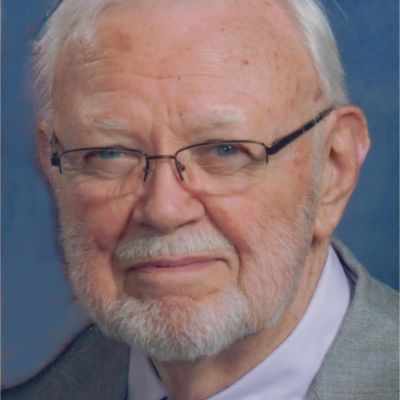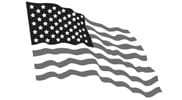 Dwight
Russell
Fickling
How do you know Dwight? Please share your stories and photos, and help spread the word about this page!
Dwight Russell Fickling of Greensboro, N.C., died at home April 15, 2021.

Dwight was born March 18, 1929, in Badin, N.C., the only child of Russell A. Fickling and Izzie G. Fickling of Badin, N.C.

He was educated in the public schools of Badin, N.C., and at Catawba College, Appalachian State University, Southeastern Baptist Theological Seminary and the School of Medical Technology-Cone Hospital.

Dwight enlisted in the U.S. Navy in 1948 for three years, but liked to say that he served "four years on a three-year enlistment," having one year added because of the outbreak of hostilities in Korea. His duty stations, after basic training plus Hospital Corps School in San Diego, California, were: U.S. Naval Hospital, Camp Lejeune, N.C., and the then-named U.S. Army Chemical Corps facility at what was then called Camp Detrick, Frederick, Maryland.

Dwight also "calculated" that, including using education and/or training and the like, that he had three "careers": choir director and education staff at Pageland Baptist Church in Pageland, S.C., while a seminary student, and later Baptist campus minister (at East Carolina University, then UNC-G); public school teacher (in Belmont, N.C., and after campus ministry work, as earth science teacher at Kiser Jr. High in Greensboro); and then following an interest sparked during his Navy service, medical technologist (at what was then Roche Biomedical Laboratories in Burlington, N.C.).

Upon returning home from the Navy to finish college at Catawba, he met his future wife Frances Kerley. They married in March 1954, and began a long and eventful partnership while raising a daughter and a son. They made lifelong friends during seminary days, and added "summer children" when leading summer missions teams of college students under the Baptist State Convention while Dwight was a campus minister. When they moved to Greensboro in 1967, they joined First Baptist Church and quickly became active in many church activities as a family.

While a member of FBCGSO, and of other previous congregations, Dwight taught/led numerous Bible studies and served on various different committees. One ministry of special affinity for him is the Piedmont International Fellowship - a ministry to, with and for college and university students from abroad studying in the Greater Greensboro Area.

Dwight's eclectic interests had him dabbling for several years at a time in activities that often did not quite rise to the level of hobby. He was newsletter editor for a local gem and mineral club; he raised bees at two different properties until he learned he was allergic to their stings; he worked crossword puzzles to keep his mind sharp, right up until his last days; he prided himself on catching typos or poor grammar in newspaper headlines and stories; and enjoyed a good guffaw whenever phonetic spellings in TV closed captioning produced a new "word."

Dwight was preceded in death by his parents and his in-laws Mack L. Kerley and Myra Benfield Kerley, of Stony Point, N.C. He leaves behind his wife of 67 years, Frances; daughter Amy L. Fickling, of Germantown, Maryland; son Timothy D. Fickling and his wife Susan, of Ahwahnee, California; brother-in-law Benny M. Kerley and his wife Dorothy, of Stony Point, N.C.; grandchildren James Fickling in Ohio, and Eddie, Bekah, Lizah and Jessah Fickling in California; nephews Wesley Kerley and wife Sharon in North Charleston, S.C., and Jon Kerley and wife Banet in Stony Point, N.C. Cousins in South Carolina include those in his mother's family and those descending from his father's 10 siblings. A cohort of "summer children" and their children and grandchildren, along with the children and grandchildren of lifelong friends also are considered family.

The family will receive friends from 1:00 to 3:00 p.m. Thursday April 22, 2021. Burial will be held at 2:00 p.m., Friday, April 23, 2021, at Fairview Cemetery, 1425 E. West Main Street, Albemarle, N.C. A memorial service will be held at a later date at First Baptist Church, Greensboro.

For anyone wishing to honor Dwight by supporting a ministry dear to his heart, the family suggests "Youth Missions" at First Baptist Church, 1000 West Friendly Avenue, Greensboro, NC 27401 and Piedmont International Fellowship, 205 North Westgate Drive, Greensboro, NC 27407.

Online remembrances may be shared by visiting www.haneslineberryfhnorthelm.com.
LINKS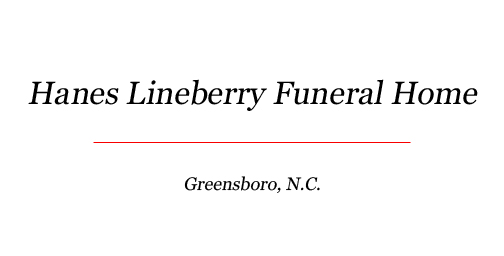 Hanes Lineberry Funeral Services

The Charlotte Observer
http://www.charlotteobserver.com