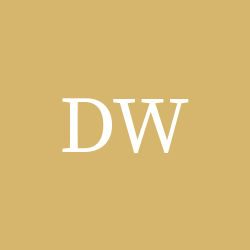 Dr. William
Morris (Bill)
Williams
How do you know Dr. William ? Please share your stories and photos, and help spread the word about this page!
Dr. William Morris (Bill) Williams, age 80, died Monday, March 9, in a local hospital. Dr. Williams was born November 23, 1939 in Fitzgerald to Daphine Morris and Henry Grady Williams. In 1958, he graduated from Turner County High School where he was named "Most Likely to Succeed" and was an accomplished athlete and captain of the football team. He attended North Georgia College and Mercer University, then transferred to the Medical College of Georgia in order to achieve his dream of becoming a doctor. Dr. Williams cherished his days at Mercer, especially the friendships he made through Sigma Alpha Epsilon fraternity. It was also during this time that he met and married Sophie Clark of Macon. He received his Doctor of Medicine in 1965. Dr. Williams practiced medicine for many years in south Georgia. He also had the privilege and honor of serving his country as a medical doctor in the United States Air Force. He was a gifted and caring doctor, devoted to making sure his patients received the best care.

Dr. Williams was also a devoted servant of the Lord, a role that he took very seriously. He was ordained as a minister, was a learned Sunday School teacher, and most recently attended Real Life Church in Macon. He enjoyed meeting and ministering to people everywhere he went, always wanting to know their story and how he could connect with them. He faithfully taught the Word and witnessed to anyone who would listen, encouraging people to urgently turn to Jesus as their Lord and Savior. How happy he must be right now to be in the presence of Christ!

All who knew Dr. Bill knew how much he loved the outdoors, and he was known to many as the "Great White Hunter." He had a great love of nature and enjoyed hunting, collecting arrowheads, watching old Westerns and wouldn't hesitate to show anyone his collection of hunting videos. He enjoyed many hunting trips throughout his life particularly to Colorado, Michigan and Canada.

"Papa" was so proud of his seven children and thirteen grandchildren, often bragging on them to whomever would listen. He was particularly blessed recently as many of his family members gathered to celebrate his 80th birthday. Dr. Williams is predeceased by his brothers, Dr. Henry Grady Williams, Jr. and Dr. John David Michael Williams. He is survived by his children Lisa Williams Seneker of Macon, William Morris Williams, Jr. of White Salmon, Washington, Kelly Williams Kennedy of Moorpark, California, Jennifer Williams Browne of Gray, Julie Williams Chandler of Macon, Mandy Williams McCoy and Lindsay Williams Stackhouse of Denver, Colorado. He is also survived by his thirteen grandchildren: Morgan, Sophie, Will, Gus, Kate, Philip, Lily, Ben, Ellie, Don, Joe, Laney and Lincoln. He is also survived by his former wife, Diane Lovein Williams, and by several nieces, nephews and friends. The family would also like to acknowledge all of the dear staff at Waffle House (2644 Riverside Drive) who faithfully fed Dr. Bill and became like family to him.

The family will greet friends Friday, March 13 from 5 to 7 p.m. at 432 Second Street Loft, Macon, Georgia. Services will be held Saturday, March 14, 4:30 p.m. at First United Methodist Church in Ashburn. The family will greet friends from 3:30 PM until 4:30 PM Saturday at First United Methodist Church. Burial will follow at Rose Hill Cemetery in Ashburn. Perry Funeral Chapel in Ashburn has charge of arrangements. In lieu of flowers, the family asks donations be made to any cause that will bring glory and honor to the Lord. "Great is the Lord and most worthy of praise; His greatness no one can fathom." Psalm 145:3
LINKS
PERRY FUNERAL CHAPEL, INC.

Albany Herald Memoriams
http://www.albanyherald.com