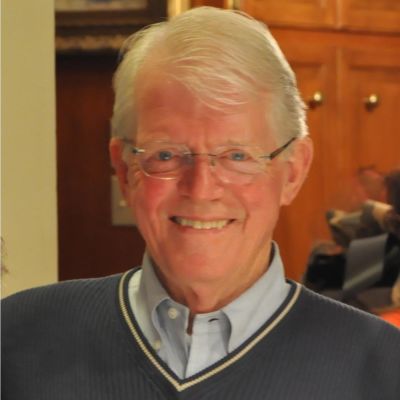 Dr. Thomas
L.
Kilgore, Jr.
Join us in celebrating Dr. Thomas—please share your stories and photos, and help spread the word about this page!
Dr. Thomas L. Kilgore, Jr. died peacefully on August 27th with family by his side.

Tom was born on January 10, 1934, in Union Springs, Alabama to Thomas L. Kilgore, Sr. and Mona Dilla Candler Kilgore. With two older sisters and one younger sister he had many adventures along the way, of which he loved to share stories with those around him. He graduated from high school in 1952 where he played both quarterback and trumpet, providing for some interesting half time shows at football games. Tom attended The University of Alabama, earning an accelerated undergraduate degree in only three years by 1955. After completing his MD degree in 1958 followed by an internship at the University Hospital in Birmingham (now UAB Hospital), he then served as a doctor in the U.S. Navy through 1961 where he was assigned to the 4th Marine Expeditionary Brigade at Camp Lejeune, NC.

Upon completion of his military service, Tom moved to Jackson, MS, where he accepted a general surgery residency at the University of Mississippi Medical School. This was followed by a residency in Thoracic and Cardiovascular Surgery at the Baylor College of Medicine in Houston, affording him the opportunity to train under Drs. DeBakey and Cooley, known world-wide as the pioneers of modern open-heart surgery.

After his residency in Texas, Tom was drawn back to Jackson in 1966 by his compassion. He recognized the dire circumstances of many there during his residency, which led him to embark upon a lifelong journey in the cardiovascular field helping others and saving thousands of lives. As a founding physician of the Cardiovascular Surgical Clinic, he performed the first open heart surgery in a private hospital in Mississippi on July 19, 1971, marking the launch of cardiovascular surgical care at Mississippi Baptist Medical Center. During his 38-plus years of surgery, Tom performed over 4,900 cases. He provided overall leadership for the cardiovascular program and actively recruited other top-tier surgeons while serving as Chief of Cardiovascular and Thoracic Surgery at Baptist for many years during the 1980s and 1990s.

In late 2005 at almost 71, Tom retired from surgery but continued to provide leadership in his field as the Medical Director of Baptist Outpatient Cardiac Rehab Services. He continued in this role until his retirement at the end of 2015 at 80, serving the people of Mississippi for more than 50 years as a pillar and true innovator in the medical community.

Tom was well-known for many reasons, but perhaps one that could have overshadowed his career might have been his philanthropic endeavors. A humble man of modest upbringing, Tom never forgot his struggles and would lend a helping hand to anyone he thought may be of need and was a faithful and long-time member and benefactor of First Baptist Church of Jackson. Tom was rarely unprepared for any task he set his mind to; always studious, he never lost his passion for learning. He had many hobbies outside of work. He had a dear fondness for social gatherings and spending time with family and friends. He loved traveling, inshore and freshwater fishing, playing his banjo, and being a pilot, but perhaps most of all he enjoyed the game what many may call Turkey Hunting. There were countless "Tom versus Tom" encounters on his farm near Vaiden, MS, with almost all ending with the "feathered Tom" as the victor. Nonetheless, he enjoyed his time in the woods for the serenity it offered and considered it as close to God as he could get.

Tom was predeceased by his parents and his sister Edith Graham of Union Springs and his wife of 46 years, Sandra Ables Kilgore of Ridgeland. He is survived by his son and daughter-in-law Thomas "Toby" and Shellie Kilgore of Atlanta, GA; his daughter and son-in-law Ashley and Rick Wimmer of Winston-Salem, NC; his daughter and son-in-law Valerie and Andy Pipkin of Fairhope, AL; his son and son-in-law Jonathan Kilgore and Colin Guzak of Hattiesburg, MS; his sisters Mona Berry of Montgomery, AL and Lovie Montgomery of Birmingham, AL; as well as his grandchildren Lucy, Stuart and Holden Kilgore, Collier and Lawson Wimmer, and Clayton and Aidan Pipkin.

The family would like to extend special and deep gratitude to Willie Bell and to the family of Gloria "Gogo" Spann for tirelessly and diligently taking care of Tom, Sandra, and their family each for over 30 years.

A visitation is scheduled Friday, September 3rd at 12:00 noon at Parkway Funeral Home in Ridgeland, MS, with a Memorial Service following at 2pm. Flowers can be sent to the address below. Donations in honor of Dr. Thomas L. Kilgore, Jr. can be made to Alzheimer's Association or to the American Heart Association.
LINKS
Montgomery Advertiser
http://www.montgomeryadvertiser.com