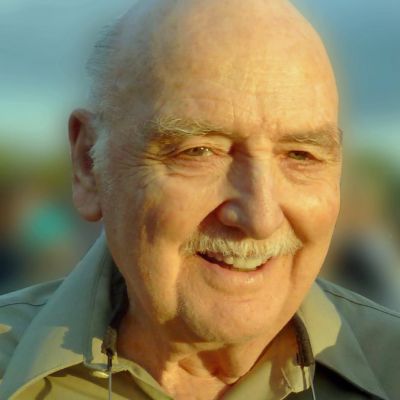 Dr. Philip
Affleck
How do you know Dr. Philip? Please share your stories and photos, and help spread the word about this page!
Dr. Philip Dawson Affleck, 88, of Ammon, Idaho, passed quietly and peacefully through the veil to join his wife, parents, family, and friends on February 21, 2020. In essence, he fell asleep and simply did not wake up during what was supposed to be a short nap before his cardiologist appointment. He had recently been suffering with some heart trouble.

Phil was the firstborn child to Doyle Peter Affleck and Ludie Ruth Dawson Affleck, born on June 13, 1931, in Washington, DC. Grandpa Doyle worked for the Civil Aeronautics Authority and his job entailed a lot of travel. He was installing aircraft navigation aids for airports large and small around the country. After Phil was born, the family continued to travel and visited various locations including Seattle where Doyle worked at what later became known as Sea-Tac International Airport. The family added two more boys, Glenn and Stephen, and a daughter, Judy. When Phil was in elementary school, Doyle temporarily settled the family in Ogden, Utah, for a time as there was family close, giving the children some needed stability and less travel.

With family close, Phil attended primary school and did well. He liked being close to family and became close with many of them, including his aunt, Lilly Kidgel. Aunt Lilly was one of the many reasons that Phil joined The Church of Jesus Christ of Latter-day Saints and remained active in the church throughout his entire life.

After a few years in Ogden, the family ultimately moved to Boise where they settled permanently. Doyle's work with the Department of the Interior did not require as much travel, and the family settled in Boise on Manitou Avenue on a small farm acreage where they milked cows, grew vegetables, fruit trees, and antique roses. The children all attended Boise High School and Phil graduated from Boise High in 1948. He then attended college at Boise State Junior College, and later attended Utah State Agricultural College in Logan, Utah. Ultimately, he attended the University of Utah School of Medicine, graduating with the Doctorate of Medicine (MD) in 1957, being recognized by Alpha Omega Alpha Medical Honor Society.

His first year of post-graduate medical education was spent at the University of Alabama-Birmingham. This was a rotational internship with a variety of experiences in Internal Medicine, Surgery, Pediatrics and Obstetrics. He fondly describes his experiences with the patients in Alabama as learning a whole new language in the South. He loved obstetrics and delivered literally hundreds of babies. As he concluded his training, he was accepted into the Senior Medical Program of the United States Army. He was given the opportunity for further training and narrowed his specialty choices between Obstetrics and Otolaryngology. He selected otolaryngology and was sent to Fort Belvoir, Virginia, for on-the-job (OJT) training to become one of the Armies ear, nose, and throat (ENT) specialists. After just nine months of training in Virginia, he was stationed in Paris, France. He spent all four years of his Army commitment in France.

While in France, Phil traveled and liked to drive his little sports car, a Triumph TR3. He liked to drive fast. He quite enjoyed this great little car. During one winter in France, he hit a patch of black ice and the vehicle spun out of control and he was upside down over a dry ditch. He wasn't hurt, but his sports car days were over. Not long after that, he met and became friends with Sharon Francis Williamson.

Sharon was working as a secretary for NATO and they met at church, in the serviceman's branch. They married in Paris on September 2, 1961, and were sealed for time and all eternity in the Bern, Switzerland Temple on December 2, 1961.

On March 3, 1963, their first child, Brian Dawson Affleck, was born. Not long after his birth, the family moved back to the United States for Phil to attend his otolaryngology residency at the University of Minneapolis. During their time in Minnesota, their second son, Paul Jeffrey Affleck, was born on November 22, 1964. After completing his ENT residency, the family moved to Idaho Falls where he established his private practice.

The family lived in Ammon in two different houses on Georgia Lane. Their first house was a rental at 3660 Georgia Lane and later the family built their dream home just across the street with 3-1/2 acres at 3645 Georgia Lane where Phil resided until his passing. During this time, Aaron Jon Affleck was born on June 26, 1968, and finally, Alaine Jo Affleck was born on November 25, 1970.

Philip was multitalented and served in many capacities. He was an accomplished master gardener, a talent he no doubt learned from his father. He loved to dance and he and his wife, Sharon, served as stake and regional dance directors for the Church. He and Sharon were also very active in local square dancing groups, especially with the Jolly Mixers. He served with the young men and loved his time in scouting. He served as a Scoutmaster for several years. In the church, he also served as a high counselor and bishop's counselor. A highlight of their church service, he and Sharon served as the Medical Directors for seven missions in Chile. He was active in family history work and loved serving in the temple.

Phil was greatly loved by family, friends, colleagues, and associates. He will be greatly missed by all who know him. He will be remembered for his quick whit and incredible memory for poems and songs. He had an anecdote for every situation and an eternal supply of stories, jokes, riddles, limericks, and puns. His story telling was riveting even though the stories were retold many times over.

He is survived by his brothers, Glenn Affleck (Lorna) and Stephen Affleck (Suzanne); his brother-in-law, Lane Gleason (Judy-deceased); three sons, Brian D. Affleck, MD (Mary), Paul J. Affleck, MD (Christel), Aaron J. Affleck, MD (Stephanie); and one daughter, Alaine J. Blaser; 16 grandchildren and 7 great grandchildren. He was preceded in death by his wife, Sharon Francis Williamson Affleck; his parents, Doyle and Ruth Affleck; and his sister, Judy Affleck Gleason.

Funeral services will be held at 11 a.m. Saturday, February 29, 2020, at the Ammon 4th Ward, 3000 Central Avenue, with Bishop Mitch Kvarfordt officiating. The family will visit with friends Friday from 5-7 p.m. at Wood Funeral Home East Side, 963 S. Ammon Road, and Saturday from 10-10:45 a.m. prior to services at the church. Burial will be in the Ammon Cemetery where Military Rites will be performed by the Bonneville County Veterans Memorial Team and the Idaho Honor Guard.

Condolences may be sent to the family online at www.woodfuneralhome.com.
LINKS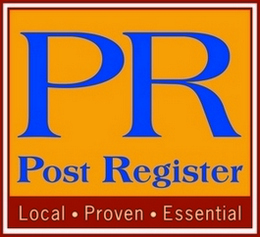 Post Register Memoriams
http://www.postregister.com
Memories
Looks like something went wrong.
Reload the page and try again.