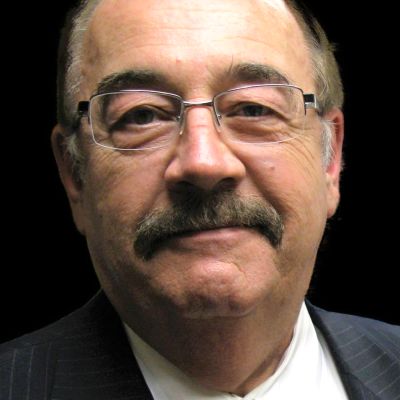 Dr. Michael Alex
Covalciuc
Did you know Dr. Michael Alex ? Please share your stories and photos, and help spread the word about this page!
Dr. Michael Alex Covalciuc, of Scottsdale, Arizona, died after a short illness on February 4th, 2020 at the age of 68. He is survived by his loving wife of forty years, Diane Covalciuc (nee Raymond), sons Alex, Tony, Peter, and Owen; sisters Mary Ann Patton, Marsha Smith (Bill), and Margaret Munnelly (all of Omaha, Nebraska); and sisters-in-law Mary Dolezal (nee Raymond, of Minneapolis, MN) and Sarah Raymond (Elmer Merced, of Jacksonville, FL). He was preceded in death by his parents, Mike and Mary (nee Morar), and his sister, Madeline Stebbins (all of Omaha, Nebraska).

Dr. Covalciuc was born on June 29th, 1951, in Omaha, Nebraska, the youngest of five children and the only son of Mike and Mary Covalciuc. After a stellar academic and athletic career at Brownell-Talbot, Dr. Covalciuc attended Stanford University and, later, the University of Nebraska Medical School. While completing his medical residency in Rochester, Minnesota, in the late seventies, he caught the attention of both the Mayo Clinic and a young nurse named Diane Raymond, both of whom were captivated by his intellect and humor and would remain the focal points of his professional and personal life.

A physician of the old school with a vast medical knowledge and a keen sixth sense found only in the best of doctors, Dr. Covalciuc endeared himself to hundreds of patients and colleagues over a forty-two-year career at Mayo Clinic. Although shy and reserved at first, to those who knew him best Dr. Covalciuc was superlatively generous, kind, and sensitive to the needs of others. He possessed a remarkable wit, by turns hilarious and acerbic, and nursed a gentle, quiet love for animals.

There is little doubt that the lives of his wife and sons would have been greatly impoverished without his constant nurture, guidance, and occasional micromanagement. His raison d'etre was always to provide the best life possible for them and to ensure that whatever deprivations he suffered would never be theirs. As a sterling exemplar of magnanimity and human decency, his life will cast a long, inspirational shadow over the future of all those who knew him.

A Celebration of Life will be held at the Fairway House, Grayhawk Golf Club (8620 E. Thompson Peak Parkway, Scottsdale, AZ, 85255) on Saturday, February 15th, at 11 a.m. In lieu of flowers, memorials can be made to the Covalciuc Family Trust, P.O. Box 4805, Scottsdale, AZ, 85261.


LINKS
Messinger Pinnacle Peak Mortuary
http://www.messingermortuary.com

Post-Bulletin
http://www.postbulletin.com