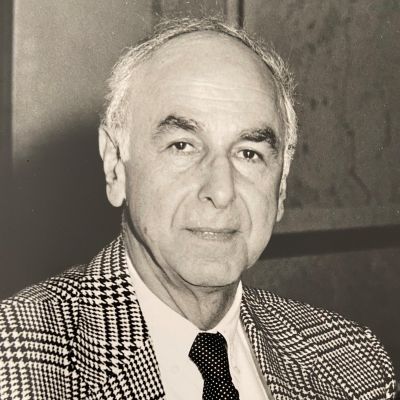 Dr. Mehdi
Shayegani
What do you remember about Dr. Mehdi? Share your stories and photos here, and invite others to come share their memories.
Dr. Mehdi Shayegani, age 95, passed away on August 21, 2021 on his sixtieth wedding anniversary in Naples, Florida from Covid-19 despite vaccination. He was preceded in death by his parents Abbas and Shahrbanou, sisters Maryam, Marzieh and Iran, and brother Mohammed. He is survived by his wife Asieh, children Bobeck (Andrea Shayegani), Aryan (Frank Bruno), and Susan (Rob Ellison), eight grandchildren Cole, Kion, Aidan, Max, Alex, Justin, Cyrus, and Jasper, sisters Tahereh and Pouran, and several nieces and nephews.

Born in Rasht, Iran, one of seven children, Mehdi's passionate pursuit of microbiology led him to a doctorate degree in Parasitology at University of Tehran. He then established public health laboratories and mobile lab units for Truman's Point Four Program throughout Iran. In 1957, Mehdi moved to the US and expeditiously learned English and completed both a master's and PhD degree at the University of Pennsylvania in four years. He was the trailblazer of his family, immigrating to the US and paving the way for his extended family. His illustrious career of leadership and education in public health service included professorship at SUNY Albany, publication of hundreds of peer reviewed research articles and chapters, a patent, Directorship of New York State Bacteriology Laboratories at the Wadsworth Center NY State Department of Health, and the honor of having a bacteria named after him: Neisseria shayeganii. He travelled to all corners of the world as an invited speaker. After retirement at age 75, Mehdi continued volunteering at Wadsworth Laboratories until age 88 including volunteering daily to perform lab bench work during the Anthrax crisis.

Mehdi treasured time with his family, always looking forward to the next immediate and extended family gatherings and relishing in all family members' accomplishments and joys. An avid distance walker, Mehdi took to the streets of his hometown of Delmar, NY, trails of Five Rivers, and his retirement home at the World Tennis Club in Naples, FL. Mehdi appreciated moments in nature and was known for his lovingly tended and gorgeous vegetable, flower, and water gardens. In retirement, Mehdi became a prolific oil painter creating beautiful works most often inspired by nature or his favorite global destinations. With a quick wit, playful banter, and dry humor throughout his life, he was always ready with a funny comment that brought a smile to others. A kind and gentle soul, all who knew him loved him. Known for his integrity and unwavering moral compass, Mehdi will continue to be a role model for countless people.

A life celebration will be held virtually on Sunday September 12 at 3pm ET. Please visit this link for the Zoom meeting info: https://www.fullernaples.com/tributes/DrMehdi-Shayegani

In lieu of flowers, please consider a donation to the Massachusetts General Hospital. Donations may be made online at giving.massgeneral.org Please select "Tribute", "In memory of", and type "Mehdi Shayegani".
LINKS

Fuller Funeral Home
http://www.fullernaples.com
Times Union
http://www.timesunion.com