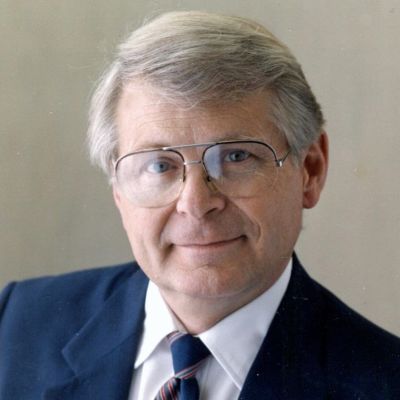 Dr. Keith
Couch
Did you know Dr. Keith? Please share your stories and photos, and help spread the word about this page!
Howard Keith Couch, 84, passed away on January 30, 2023, after a bout with cancer.

Keith was born November 25, 1938, in Rexburg, Idaho, to Howard William Couch and Thella Hess Couch. He lived most of his life in Idaho Falls, where he attended school at Emerson Elementary, OE Bell Jr. High School, and Idaho Falls High School. During high school, he enjoyed playing the trumpet in the band and as part of a performance trio.

He briefly worked with chemicals at the Idaho Nuclear Laboratory before attending Utah State University, where he earned a Bachelor of Science degree. After serving an LDS mission in New Zealand, he attended dental school at Oregon Health and Science University in Portland, Oregon. He married Judith Ann Jones from Idaho Falls, Idaho, in August 1963.

Keith joined the Air Force in 1966, and served as a dentist at Vandenberg Air Force Base for two years as a Captain. After leaving the Air Force, Keith moved back to Idaho Falls where he practiced dentistry for 45 years. During this time, he was active in the community, serving as president of the Kiwanis Club, member of the YMCA board, president of the United Way. He received the McDermott Award for outstanding service, and was president of the Idaho Preventive Dentistry Association.

Keith and Judy had five sons and one daughter. Keith loved to share his passion for the outdoors with his children and grandchildren, engaging them in activities such as hunting, fishing, skiing, rafting, riding motorcycles and snowmobiles.

In 1995, Keith married Camille Bevan Ahmed and became a stepdad to her young daughter, Amber. He practiced dentistry in Rexburg, Idaho, as well as in Idaho Falls. Keith loved to travel, and he went on many trips during this time.

In 2012, Keith married his former college sweetheart, Karen Wells Lunt. Desiring to live closer to his children and grandchildren, Keith and Karen moved to Salem, Oregon, where Keith again worked as a dentist until he reluctantly retired from dentistry in 2018. Thereafter, Keith and Karen happily spent winters in Mesa, Arizona, and summers in Idaho Falls.

Keith believed in challenging himself, and he was always trying to learn new things. He told his grandchildren, "If you want to feel REALLY GOOD, do something HARD for you! DO IT!"

Keith is survived by his loving wife, Karen; his brothers, Jack Couch and Ray (Sherry) Couch; his children, David (Monica) Couch, Michael (Mary) Couch, Robert (Candace) Couch, and Katherine Parks; stepchildren, Amber Ahmed, Heidi Lunt Lien, Jay (Danielle) Lunt, Scott (Robin) Lunt, and Deana Lunt; and many "super awesome, incredibly good-looking" grandchildren and great-grandchildren.

He is preceded in death by his sons, Richard Couch and Kenneth Couch; his stepdaughter, Kristy Lunt Brake; and his grandchildren, Gene Sara, Cheyenne Sara, and Codi Couch Edwards.

Funeral services will be held at 2 p.m. Saturday, February 4, 2023, at the Shamrock Park Ward, 3195 S. Holmes. The family will visit with friends from 1-1:45 p.m. prior to services.

Condolences may be sent to the family at www.woodfuneralhome.com.
LINKS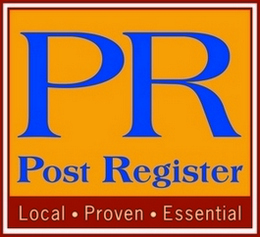 Post Register Memoriams
http://www.postregister.com