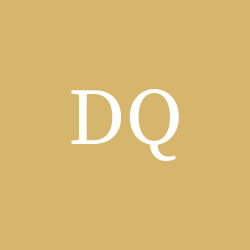 Dr. James T.
Quattlebaum, Jr.
Join us in celebrating Dr. James T.—please share your stories and photos, and help spread the word about this page!
After a full, successful, and blessed life, Dr. James T. Quattlebaum, Jr., 87, peacefully passed away on July 21, 2021, at Bishop Gadsden Episcopal Retirement Community in Charleston, SC. He was born in Columbia, SC, on July 26, 1933.

Dr. Quattlebaum attended classes year-round at the University of South Carolina to graduate with honors in two years and was elected to Phi Beta Kappa. The Medical College of South Carolina awarded his degree in medicine in 1956. Before completing his medical training in Washington, D.C., he served as a Captain in the U.S. Air Force in Christchurch, New Zealand. While on active duty in 1958, though seriously injured, he was one of six survivors of an airplane crash in Antarctica in which seven of his fellow servicemen died.

For most of his professional career Dr. Quattlebaum practiced in Washington and was a partner in the Psychiatric Institutes of America. His love of learning led him to continue his education and travel. He earned a Master of Arts Degree in Political Science from Columbia University in 1961 and another in Liberal Arts from Georgetown University in 1991. In 2003 he was elected a Distinguished Life Fellow by the American Psychiatric Association. His love of travel took him around the world three times and induced him to make his home in Paris for several months. His adventures in Europe with his beloved Yorkshire terrier, Mayfair, were chronicled in a guest column he wrote for The Washington Post in 1986.

In 1998 Dr. Quattlebaum returned to his home state to practice psychiatry in Beaufort. He met and married Adelaide Glawson, who predeceased him in 2012. He is survived by his cousins, Penelope Holland Goodrich of Atlanta, GA, and Dr. Warren F. Holland of Columbia, and their families, and by his late wife's children, Virginia Vitovsky of Houston, TX, and William Paris of Marshall, VA.

A graveside service will be held in Beaufort at 10:00 a.m. on Saturday, July 31, at The Parish Church of St. Helena, 505 Church Street, The Reverend Shay Gaillard officiating. Memorials may be made to the Church at P.O. Box 1043, Beaufort, SC 29901.

Anderson Funeral Home and Crematory is serving the family.
LINKS

Post and Courier
http://www.postandcourier.com