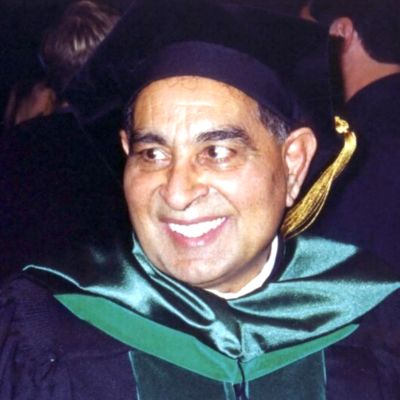 Dr. Jagir
Singh
Judge
Help us celebrate Dr. Jagir! Please share your stories and photos, and invite others who remember Dr. Jagir.
On Friday, September 3rd, Jagir Singh Judge, loving husband, father, grandfather and the patriarch of his family, passed away peacefully.

While some only know him as a well respected physician - his story is truly impressive. He hailed from a small village in India. As an infant, he contracted polio which resulted in partial paralysis of his legs. At the age of ten, he spent a year living in a refugee camp. Despite this, he endured, pursued higher education, and put himself through medical school - the first med school graduate from his village. After graduation, he and his wife - Satwant Judge, left India to start a new life in England. Upon arriving at the airport, they knew no one, had no support system, and only 10 pounds to their name.

After finishing his medical training in England, he moved to the United States in 1969 with the goal of providing his family with every opportunity to achieve the American dream. He did this not only to better the lives of his immediate family, but for his and his wife's parents, brothers, sisters, cousins and so on. Eventually he established his medical practice and put down roots in St. Joseph, Michigan - where his son Paul Judge and his family currently live.

To sum it up in a quote that truly encapsulates his strength, resilience and personality:

"Don't tell me the Sky's the limit when there are Footprints on the Moon." - Paul Brandt

Jagir is survived by his loving and devoted family: wife of 55 years, Satwant Judge; son Paul Judge and his wife Harpreet; daughters Ruby Sooch, Kiran Brar Judge and her husband Amrik Brar; brothers Gurdev Judge and Baldev Judge; sister Manjit Josan; grandchildren Sean and Mia Sooch; Nadia, Norah and Juswin Judge; and Gian and Jovan Brar.

Services will be held Sunday, September 12th at 10:00 AM EST at Oak Ridge Funeral Care located at 1001 Grace Avenue, Haines City, Florida. His services will be live streamed and recorded for anyone who would like to join in the celebration of his life. At 10:30 AM EST, on the date of service, go to www.oakridgefuneralcare.com, click on the "Live Streams'' dropdown. Choose "Haines City Live Streams''. A window with his name - Jagir Judge, will begin streaming when the Service begins.
LINKS
Herald-Palladium
http://www.heraldpalladium.com