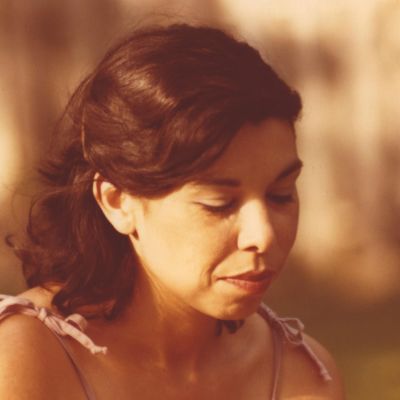 Dr. Diana
Bill
Join us in celebrating Dr. Diana—please share your stories and photos, and help spread the word about this page!
Dateline: Alice, Texas

Dr. Diana Franco Bill, passed away peacefully, surrounded by her family, on Sunday, June 26, 2022. She was born in Alice, Texas on October 1, 1949, to Maria Antonio Vasquez and Daniel Franco. Her family owned and operated a small meat packing business. Diana was raised in a close community where she and her sister Perla enjoyed growing up surrounded by their cousins, the Sernas, and many friends within their small town.

Diana was a woman of great faith, she was devoted to her family, church, and community. Her service life started at an early age, as a child, she volunteered at her church and after high school spent several summers serving on missionary trips to Mexico with the Maryknoll Society. She was an advocate for equal rights and opportunities, and throughout her life worked tirelessly to spread awareness and support for causes dear to her heart. At home, Diana could often be found reading a book or researching for work, and over weekends and holidays, she was always in the kitchen preparing to break bread with family. Her passion for the arts included attending many shows and performances with her family and friends. There was a 99 percent chance the soundtrack to Mama Mia was playing in her car when she started it. Diana loved shopping, and she loved a good sale. Her love of travel meant she was always up for a new adventure.

She attended Texas A&I University in Kingsville, where she met her husband Antonio (Tony) Pruneda Bill and earned her BA in Sociology & Psychology. They spent a short time in San Antonio, and then returned to Alice in 1970. While completing her Masters, she was employed with Jim Wells County, MHMR, as a social worker. She also worked with the City of Corpus Christi as a Program Director focused on rural services in job training and placement in Jim Wells and Duval Counties.

In 1973, their first child, Veronica, was born. And in 1978, Catarina (Cat) Filomena joined the family. The fabulous four enjoyed many summers traveling throughout the United States and Mexico. The family spent many years supporting Coyote football. Diana hosted the best after-game parties where she served her famous chili and "the salad".

Dedicated to the health and wellness of children, specifically those in underserved communities, Diana pursued a Ph.D. in Clinical Psychology at the Fielding Institute and dedicated the topic of her dissertation to the effects of testifying in court on children who have been abused. During this time, she also worked as a Psychological Associate and Clinical Coordinator in the private care sector.

As Diana was growing her career in mental health care, her family too was growing and in 1995 her first granddaughter, Alexis, was born followed by her sisters Christina, Priscilla, and Sierra. Pipa was known for her style, and the girls loved their shopping outings with her. She loved making them her famous steak strips and introducing them to the performing arts and the theatre. Diana and Tony spent many school holidays traveling with their granddaughters around the US visiting national parks, monuments, and museums. They had pledged to visit all fifty states with the girls, and by 2014 they had completed trips to fifteen.

In 2000, after years in the private health sector, she joined Community Action Corporation of South Texas (CACOST) as Director of Health Services / Chief Operating Officer. In her fourteen years with CACOST, she helped build and grow programs such as Early Childhood Intervention (ECI) and the agency's federally qualified health centers, providing affordable and accessible health and wellness services to both uninsured and insured residents.

Diana dedicated her free time to various activities at St. Elizabeth of Hungary Catholic Church in Alice. She served on the original Core team of the church's Lifeteen program and taught CCD. She belonged to a weekly faith-sharing ladies group and she was a charter member of Catholic Daughters of America's Court #2584. She was a core team member of the women's ACTS retreat and assisted as a spiritual advisor. She and Tony chaired the St. Elizabeth annual BBQ and picnic for several years.

She is preceded in death by her father Daniel and mother Maria Antonia. Left to cherish her memories are her loving husband of 52 years Antonio, daughter Veronica and husband Chris, and their daughters, Alexis, Christina (husband Mike), Priscilla, and Sierra. Her daughter Catarina (Cat) and her sister, Perla Franco Wheeler. She will be missed by many cherished family and friends.

Diana will be fondly remembered for her beautiful smile, infectious laugh, positive energy, devotion to her faith, and professional commitment. Her poise and caring ways will forever stay with the people touched by her countless acts of kindness. She instilled courage and hope in everyone she met.

Diana, may you be walking with the saints in heaven and drinking coffee with Popo.

A rosary will be held Saturday, July 9, 2022 at 10:30 am at the St. Elizabeth Catholic Church with a memorial mass to begin at 11 am at the St. Elizabeth Catholic Church. Services will conclude at the church. Services entrusted to Roberson Funeral Home Alice.
LINKS
Roberson Funeral Home - Alice
Echo News-Journal
http://www.alicetx.com