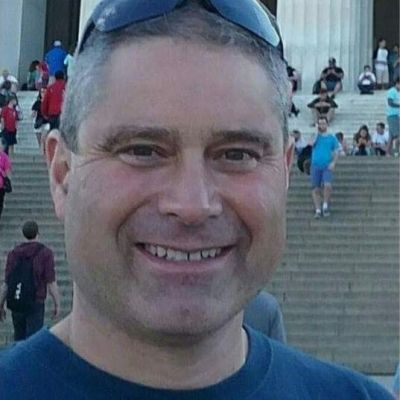 Dr. Dereck
Alan
Klopfenstein
What do you remember about Dr. Dereck? Share your stories and photos here, and invite others to come share their memories.
Goshen, Indiana - Local veterinarian, Dr. Dereck Alan Klopfenstein, age 49, was struck by a car on August 8 while doing a training ride for his upcoming Ironman. He sustained massive brain damage and died on August 25.

He is survived by his children, Gabriella, a sophomore at Goshen College, Lucas, a senior at Bethany and Samuel, a freshman at Bethany; his parents Dr. Douglas and Janette Yoder, Goshen; brothers Chad (Tracy) Klopfenstein, Goshen, and Justin (Tricia) Yoder, Indianapolis; nieces, Alexa and Maya Klopfenstein, Logan and Eleanor Yoder and nephew, Weston Yoder; and his girlfriend, Dr. Diane Kaeser.

On September 26, 1969, Dereck was born to Roger and Janette Rupp Klopfenstein in Archbold, OH. On August 23, 1973, his father passed away. In 1976 Douglas Yoder became his father when he married Janette. The family moved to West Liberty, OH, where Doug had a veterinary practice.

Dereck graduated from West Liberty Salem High School in 1988, from Goshen College in 1992 and from Purdue University School of Veterinary Medicine in 1997. He worked three years as a veterinarian in Wisconsin. In 1999 his father and he started Dairy Veterinary Management Services, Goshen IN.

Dereck lived in Goshen since 1999 and was a member of Belmont Mennonite Church. He was married to Marisa Schipani from 1995 to 2015. Their children were the greatest joy of Dereck's life. They took many vacations full of learning experiences. He was proud of all their theater and sports activities and filmed or photographed most of them.

Dereck was known for his intellect and reasoning process, his deep relationships and conversations, his wit and storytelling, as well as his physical achievements.

Visitation will be at College Mennonite Church Fellowship Hall from 1-8 p.m. on Saturday, August 31, and the memorial will be in the sanctuary at 2 p.m. on Sunday, Sept. 1. Pastor Mandy Yoder will have the meditation.

Memorial gifts may be given to Heifer International or for the children's college funds that Dereck had established for each child. Gifts may be given through Yoder Culp Funeral Home.
LINKS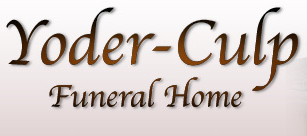 Yoder Culp Funeral Home
http://www.yoderculpfuneralhome.com
Bellefontaine Examiner
http://www.examiner.org