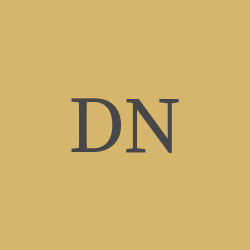 Dr. Clarence
Walter
Newman
Join us in celebrating Dr. Clarence—please share your stories and photos, and help spread the word about this page!
Dr. Clarence Walter Newman, Montana State University emeritus professor of animal science and author passed in his hometown of Bozeman, MT on November 14, 2021, at the age of 89.

Walter is survived by his two sons, Steven (Debra) and Craig (Debi), grandsons Russell and Thomas, stepdaughter Carrie Miller, step grandchildren Angie Gross (Brian), Amber Keith, Sean Miller, and Jenny Schmitz (Kyler), seven great grandchildren and former wife Kay Newman. He was preceded in death by his wife Rosemary Newman.

Walter was born August 3, 1932, in Lake Providence, LA to Clarence Earl and Dolly Russell Newman. Walter grew up fishing and hunting in the woods and lakes of northeast Louisiana with many close friends and cousins. He was an Eagle Scout and a graduate of Lake Providence High School, class of 1950.

Walter attended Louisiana State University, receiving his degree in Animal Science in 1954. He then served two years in the US Army at William Beaumont Army Hospital in El Paso, TX. Walter remained in the US Army Reserves. He received his Master of Science at Texas A&M University in 1958 and afterwards, worked at the LSU Red River Research Station conducting beef cattle research. He then returned to LSU to complete his doctorate.

After earning his doctorate of animal science in 1964, Walter moved his family, Kay, Steven and Craig, to Bozeman, MT where he joined the Animal and Range Science faculty at Montana State University. Early on, Walter managed the swine program at MSU and conducted monogastric nutrition research. His research focused on barley in the diet, which ultimately led to working with his future wife, Dr. Rosemary Kramp Newman. The two demonstrated that barley in the diet can lower human blood cholesterol, which was recognized by the FDA in 2006.

In 1983 Walter married Rosemary. They continued their barley research for many years, collaborating on numerous scientific publications and two books. Walter and Rosemary traveled the world promoting barley, even taking a sabbatical in Sweden for six months to conduct barley research. Rosemary and Walter published a cookbook titled "Barley is Better," which was aptly named after the pair's life motto.

Walter was committed to his students. He motivated and assisted them with their professional and academic careers. Many a student came to Walter for advice and support. He in return treated them as family, welcoming them into his home when they came to Bozeman to ski or visit.

All were welcome in Walter's home and the coffee was always on and perhaps some whiskey in the cupboard. A menagerie of cats, dogs, and horses lived with Walt and Rosemary over the years. Their home on Brackett Creek was a beautiful place that brought them much happiness. In 2019, Walter and Rosemary donated a piece of their property to build the Bridger Canyon fire station for their community.

Walter was a member of the Shields River Lutheran Church in Wilsall, MT and was a friend to the Brackett Creek community. He will be greatly missed by all.

Memorial contributions should be directed to the Montana State University College of Agriculture Newman/Abbott Nutrition Undergraduate Scholarship.

A Memorial Service will be held at the Shields Valley Lutheran Church in Wilsall, MT at 1PM on Wednesday, December 8, 2021. An additional Memorial Service will be held in Bozeman on a date to be announced.

Condolences & memories may be shared with the family at www.dahlcares.com.
LINKS
Dahl Funeral & Cremation Service
The Livingston Enterprise
http://www.livingstonenterprise.com

Bozeman Daily Chronicle
http://www.bozemandailychronicle.com