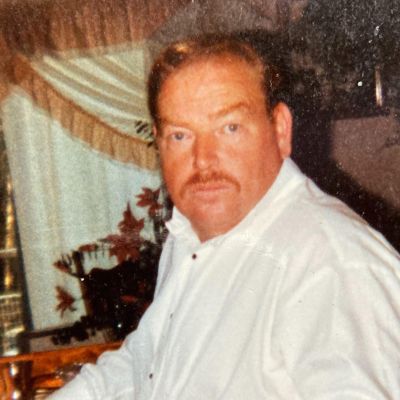 Douglas
McClay Sr.
Join us in celebrating Douglas—please share your stories and photos, and help spread the word about this page!
Douglas McClay Sr., 76, of Unity, New Hampshire, passed away the morning of January 17, 2021 at Valley Regional Hospital in Claremont, NH. A beloved husband, father, and grandfather, Doug was born on April 1, 1944 in Hope Valley, Rhode Island, and attended Hope Valley schools. He married his devoted wife, Dorothy Steadman, on January 3, 1964, and, after moving to New Hampshire, owned Doug's Auto in Unity for many years. A builder of engines who won multiple championships and races, Doug was an active part of Claremont Motorsports Park and also built numerous homes in Rhode Island and New Hampshire.

Doug is lovingly remembered as a witty, passionate joker with hands-on smarts who enjoyed time with his family, car races, snowmobiling and other outdoor sports, coffee, telling stories, and sharing memories. He is survived by his beloved wife, Dorothy; son Douglas McClay, Jr., of Unity; daughter Tina Zampini and significant other Garret Austin of Unity; son Mark McClay and daughter-in-law Sybil McClay of Unity; son Jack McClay and daughter-in-law Jodie of Claremont; son Jeffrey McClay and daughter-in-law Casey of Summersville, SC; son Jason McClay of Unity; grandchildren Amber, Miles, Dino, Nolan, Ryan, Kevin, Madison, Stella, Eleanor, Jacob, Tristan, Vincent, Kessa, Rhianna, Everly, Harbor, Haven, Mae-Lyn, and Kailand; and four great-grandchildren.

Visiting hours will be held privately.

Graveside services will be held in the spring in the Center Cemetery in Unity, NH.

Arrangements are with Stringer Funeral Homes and Crematorium, 146 Broad Street, Claremont, NH 03743. To view an online memorial or send a private message of condolence, visit www.stringerfh.com.
LINKS
Stringer funeral home
https://www.stringerfh.com

Valley News of Lebanon
http://vnews.com