Douglas
Allen
Farr
What do you remember about Douglas? Share your stories and photos here, and invite others to come share their memories.
Douglas Allen Farr, 34, of Onalaska, Texas was born July 6, 1986 in Austin, Texas and passed away June 15, 2021 in Spring, Texas. He is preceded in death by his grandmother, Rebecca Beck; grandfathers, Don Beck and R.P. Barnard; uncles, Andy Barnard and Joe Barnard; and cousin, Richard Payton Barnard. During his life, Douglas proudly served his country in the United States Navy. He enlisted in 2003 and celebrated his 18th birthday in basic training. Upon completion of his 20+ weeks of training, Douglas became a member of the prestigious Navy Construction Battalion - better known as the Seabees. He was stationed at Coronado California with the Amphibious Construction Battalion One.

He is survived by his parents, Michael and Cheryl Farr of Onalaska; sister, Traci Dennison and husband, Erik of Odessa; brother, Jared Farr and wife, Patsy of Lavernia; and nieces, Rebecka, D'Arcy, Payton and Lily; along with numerous other family members, and friends.

Douglas had a heart of gold. He was the man that would give the shirt off his back to anyone he met. In his almost 35 years on this earth, he never once met a stranger. He truly saw the world through rose colored glasses. He knew how to make anyone in his presence smile and/or laugh. Douglas was a loyal, kind and genuine person who enjoyed life and loved his family immensely. When he loved, he loved wholeheartedly. He enjoyed singing, dancing, fishing, eating and Texas football; especially the Texas Longhorns. He was violently taken from his family and friends way earlier than he should have been. His presence will be greatly missed by all that knew him - specifically his #1 fan - his mom. Heaven needed a fisherman angel and we know he is smiling down on us.
LINKS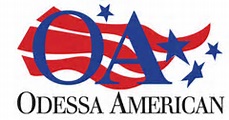 Odessa American
http://www.oaoa.com