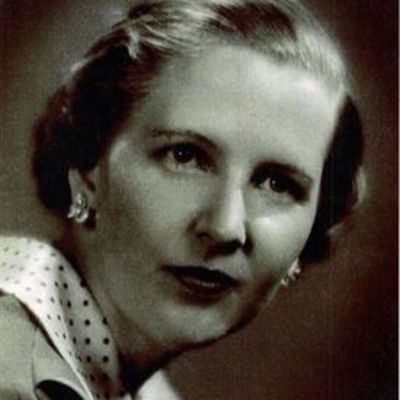 Dorothy Poole
Heck
How do you know Dorothy Poole ? Please share your stories and photos, and help spread the word about this page!
Dorothy Poole Heck passed away on October 13, 2017. She was born Ethel Dorothy Poole at Baylor Hospital on August 13, 1924 to Ernest C. and Estelle (Lively) Poole. She grew up in Oak Cliff, first on N. Winnetka Avenue, and then on W. Jefferson Blvd., where she and her family lived above the Poole Funeral Home, owned and run by her parents. She attended Reagan Elementary, Adamson High School, and received her Bachelor's Degree in English at Baylor University in Waco. After college, she worked at Republic National Life Insurance on W. Jefferson Blvd. in Oak Cliff, where she met and married Ronald Rex Beasley. They had two children, Ronald Rex Beasley, Jr. and Victoria Anne Beasley, and divorced after 14 years. When she remarried, it was to Alfred C. Heck, and she gained a lovely step daughter, Katherine Heck.

Dorothy was involved in many patriotic, civic, and social organizations and clubs, including DAR, Dallas Symphony League, The Mary Craig Class, and others too numerous to mention.

Dorothy is preceded in death by her parents, sister Cleon Poole Gilmore (undefined husband, Kenneth), brother Jack Poole (undefined wife, Betty), son Ronny Beasley (undefined wife, Dixie), husband Alfred Heck, first husband Rex Beasley, niece Catherine Flahive Gilmore, and nephew David Chatfield. She is survived by daughter Vicki Beasley Vanderslice (Jerry), step daughter Kathie Heck Chatfield (Gail Klingensmith) granddaughter Renee Beasley Morton (J.J.), grandsons Shawn Beasley (Jessika), Michael Vanderslice, Jeffery Vanderslice, Jeffery Chatfield (Denise), James Chatfield (Denisia), great grandchildren, Ella Spencer, Shawn and Jessika Beasley's baby (expected June of 2018), Solana Chatfield, Jimmy Chatfield, Audrey Chatfield, Sophie Chatfield, and Mason Chatfield, niece Anne Gilmore Bielstein (Jody), nephew Gordon Gilmore, great nieces Jennifer Bielstien (Shane Spaulding), Holly Bielstein Savoy (Brad), and Allison Gilmore Pope (Ken). Also surviving her, is someone very dear to her heart, Rosa Moreno Sanchez (Stephen), and beloved longtime great friends, Mary Kemps Bernstein and Theresa Flahive Maziarz.

The family would like to thank CERNA caregivers Lucy Tsungai Maregere and Karen Barrientos for being so kind and respectful in caring for Dorothy while still in her own home, everyone at Sonoma House Assisted Living undefined Memory Care who took loving care of her from May of 2014 until her passing, and Encompass Hospice for seeing to her needs during the latter part of her life.

Dorothy was a fun, unique individual who enjoyed her family, traveling, theater, music, great humor, and a glass of good wine. She was, as her sister and she called each other, a "Rare Gem".

A Memorial Service will be held at 10:00 a.m. Saturday Ocotober 28, 2017 in the Chapel of St. Andrew United Methodist Church at 5801 W. Plano Pkwy, Plano, TX 75093.


LINKS

Dallas Morning News
http://www.staradvertiser.com