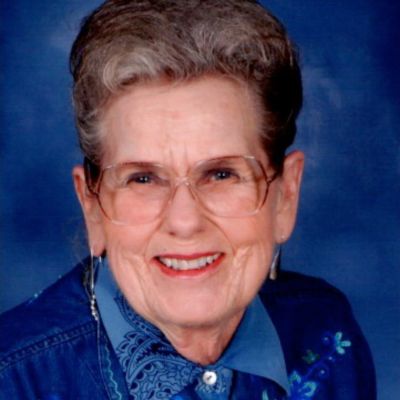 Dorothy
Franta
Did you know Dorothy? Please share your stories and photos, and help spread the word about this page!
Our beloved Mother and Oma, Dorothy Louise Ploch Franta age 86 of Austin, Texas, passed away on Thursday, September 29, 2022. Dorothy was born in Gillett, Texas, on August 13, 1936, to her mother and father Justina (Prasek) and Julian Ploch. She lived the early years of her life on the farm in Gillett and graduated from Karnes City High School in 1954 before marrying the love of her life, Louis James Franta of Hallettsville on July 4, 1963, in Panna Maria, Texas. Louis and Dorothy moved to Karnes City, Texas, where they raised their two children Karen Marie (Franta) Love and Kevin Franta. Louis and Dorothy we married for forty-two years until Louis passed in 2005. Dorothy remained in Karnes City managing their cattle operation until she moved to Dripping Springs, Texas, in 2013.

Growing up in Gillett, Dorothy was an avid horsewoman and developed a keen interest in raising cattle from her father. Following in her mother's footsteps she was was very active in 4-H. She loved to read, cook, sew, and do arts and crafts. She became a 4-H leader after high school and took great pride in her 4-Hers accomplishments. Many remember her for this. She remained active in 4-H as a club leader in Karnes City and judged many 4-H Roundups, food shows and fairs throughout south Texas. After high school she became a book keeper and then teller at Karnes County National Bank where she worked for over 42 years. Dorothy loved people and this work became her career.

Dorothy had great devotion to her faith and the Catholic Church. She was very active in all aspects of parish life at St. Cornelius in Karnes City. She was a member of the Altar Society and served six years as President. She was a volunteer book keeper for 25 years, Eucharistic Minister, religious education teacher, and member of the choir. She also served on the Pastoral Council and received the 1976 Archbishop Francis J. Furey award for outstanding service to her parish and faith.

In 1972 she began one of her lifelong goals of developing a herd of registered cattle when she and Louis purchased land near Karnes City. Her work as a cattlewoman continued for over 40 years and with her husband, she developed a small herd of registered Simmental, Brahman, and Simbrah cattle. She took great care with her cattle, naming them each, and throwing her whole self, body and spirit, into the operation. She took joy in her children's 4-H cattle projects.

Dorothy loved the outdoors, all animals, her dogs and barn cats. She was proud of her Polish and Czech heritage and enjoyed dancing. She was an excellent writer and was asked to author many wedding articles for regional newspapers. She expressed her care and love for people by baking and cooking for her family, friends and community. It was with sadness that she left her friends and home when she moved to Dripping Springs in 2013.

Dorothy leaves behind a beautiful legacy of fortitude, faith, and love. Her grandchildren remember her for her gift of a cow each and barn time, Christmases all together at her house, DQ trips and treats, Sunday morning pancakes, rice pudding, her dog Dotsy, the gift of matching pink cowgirl boots, polka dancing, grocery shopping trips, and her Christmas nativity.

She is survived by her children, Karen Love (Eric), and Kevin Franta (Kristy); grandchildren, Iris Love, Zara Franta, and Elena Franta; sister Mary Jo Janak (Jerry); numerous nieces and nephews. She is preceded in death by her parents, husband Louis, and brother William Ploch. The family wishes to express their deepest gratitude to her caregivers at Querencia-Barton Creek, Austin, Texas. Memorials may be made to EWTN, 5817 Old Leeds Road, Irondale, AL 35210, or the Felician Sisters Retirement Fund, 3800 West Peterson Ave, Chicago, IL, 60659-3116.

All services were held at The Immaculate Conception of the BVM Catholic Church in Panna Maria, Texas, on Monday, October 3, 2022. Visitation was held at 10:30 a.m. followed by The Holy Rosary at 11:30 and a funeral mass at noon. Burial took place at Karnes City Cemetery.
LINKS

Victoria Advocate Memoriams
https://www.victoriaadvocate.com