Dorothy
Hershberger
Armstrong
Did you know Dorothy? Please share your stories and photos, and help spread the word about this page!
Dorothy Hershberger Armstrong, born Dorothy Rae Hershberger and known as "Doty" by her family and friends, died October 28, 2020, of Parkinson's, pneumonia, and COVID-19.

Doty was born on November 30, 1934 in Boardman, Ohio. She was preceded in death by her loving husband of 51 years, Arthur R. Armstrong; her parents, Walter R. and Mabel Yoder Hershberger; and her brother, the Rev. Dr. Richard Hershberger and wife Nelda.

Surviving are her three daughters, Erin Butler and her husband Larry of Maryville, TN; Stacy Armstrong Sims and her husband Martin of Sterling, VA; and Ashly Daniel and her husband Jerry of Jacksonville, FL; her sister Stephanie Hershberger Hunsinger and her husband Don of Wakeman, Ohio; and grandchildren, Kate Butler, Preston Butler, Heather Craige and her husband Sebastian, Rachel Sims, Jeremy Daniel, Brian Daniel, and Jess Daniel.

After a childhood spent in Boardman, Doty graduated from Muskingum College with a degree in education. After marrying in 1957, Doty and Art lived in multiple locations in Oklahoma, Utah, and Wyoming as Art worked as a geologist; in Louisville, KY and Miami, FL as Art worked for Liberty Mutual; and in Knoxville and Gallatin, TN as Art worked for TVA. Doty taught in Moab, UT and Gallatin, TN, ending her career in her favorite position as a first-grade teacher at Howard Elementary. While raising her children, Doty loved to volunteer in programs like Playmobile at Second Presbyterian Church in Knoxville and the sponsorship of families from Vietnam and Poland and theology students from South Africa by First Presbyterian Church in Gallatin, TN. Many of these lovely people became lifelong friends. Doty was fortunate enough to have known Jim Gray, Julie Warren Conn (then Martin), Jack and Suzi Hanna (fellow Muskingum graduates, and Kent Darwin early in their careers in Knoxville, TN. She delighted as they continued to create amazing works of art and to educate us all on wildlife worldwide. In retirement, Doty and Art lived in Southport, NC and forged great friendships with their fellow neighbors and other members at Southport Presbyterian Church. After Art passed away, Doty moved to Asbury Place in Maryville, TN.

The family wishes to thank the amazing staff at Asbury Place and Asbury at Home for their loving care of Doty. Great gratitude is given to friends and family for their abundant prayers and acts of kindness and concern.

Doty's daughters will be traveling to Southport, NC for interment of her ashes on November 12, 2020. The immediate family participated in a ZOOM call on November 3, planned by the grandchildren and appropriately titled "Just a Little Scoop Before Bed." The family will plan a larger remembrance when the current COVID-19 pandemic is over.

In lieu of flowers, donations to either Asbury Resident Christmas Fund c/o Jennifer LaRue, 911 Epworth, Maryland, TN 37804 or Donation Processing, The Michael J. Fox Foundation, P.O. Box 5014, Hagerstown, MD 21741-5014 or www.michaeljfox.org are appreciated, as are any random acts of kindness aimed at increasing the peace and love in this world. Arrangements by Cremation By Grandview, www.CremationByGrandiew.com, 865-738-0244.
LINKS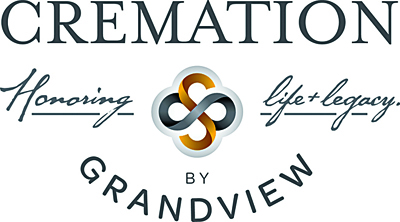 The State Port Pilot
http://www.stateportpilot.com