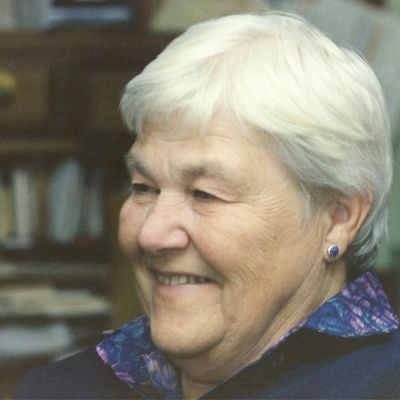 Dorothy
Adams
Join us in celebrating Dorothy—please share your stories and photos, and help spread the word about this page!
Dorothy Margaret (nee Weichhand) Adams, aged 94, died with her husband of 72 years at her side, on February 27, 2020. She was living with him at the Woodland Terrace in Bridgman, Michigan.

Dorothy (Dottie) was born in Cincinnati, Ohio, on December 4, 1925 to Joseph Fred Weichhand and Mary Irene (nee Hoyer) Weichhand. She was born in Ohio by virtue of the fact that her father conveyed her mother, in labor, by surrey from Kentucky over the Ohio River to her grandmother's farm for a special delivery.

She grew up in Covington (Latonia), Kentucky, and Cincinnati, Ohio, working on the family farm as a child, and graduated from Anderson Township High School and the University of Cincinnati. She married John William (Bill) Adams on August 30, 1947, at Guardian Angels Catholic Church in Cincinnati. They had three sons. After moving from Cincinnati, they lived in Marion, Ohio, Danville, Kentucky, and St. Joseph, Michigan; all, incidentally, locations of the Whirlpool Corporation.

She is survived by her husband and her sons, Michael William Adams, Stephen Lawrence Adams, M.D., and Gregory (Irmgard) Thomas Adams, Ph.D. She also is survived by her four grandchildren, John Henry Adams, Ph.D., Stephan Helmut Adams, Michael Thomas Adams, and Christopher Joseph Adams, her sister-in-law Dolores (Priestle) Weichhand, and three nephews and a niece. Her only sibling, Harry Joseph Weichhand, preceded her in death, as did a niece and nephew.

There would not be enough space in this missive to delineate each of her wondrous qualities as a wife, mother, grandmother, cook, athlete, and gardener. She was a member of the St. Joseph Memorial (Lakeland Medical Center) Hospital Auxiliary, and served as a volunteer for forty-three years. Among her many accomplishments was her role as Chair of the Committee that collated and wrote the cookbook Pier Pleasures, published by The Hospital Auxiliary. (The family would, at their own peer peril, often tease her with the 'hope that the movie was better than the book!'). An accomplished knitter and cross-stitcher, she certainly knew how to spin a yarn. She was accomplished in golf and bowling as well, and held leadership positions in many venues. She came from a lineage that furtively, gleefully, (and brazenly) finagled at cards. She married a descendant of the Hatfields (she could nurse a grudge with the best of them!), and was generous to a fault with her time, her thoughts, and her kindness. She was born a Cincinnati Reds fan but successfully converted and concluded her life as a Chicago Cubs diehard.

A private Mass of Christian Burial has been held at Our Lady Queen of Peace Catholic Church in Bridgman, Michigan, and will also be said at Guardian Angels Catholic Church in Mt. Washington, Ohio, at a later date.

In accordance to her wishes, cremation has taken place. Interment will be in the family burial plot in Mother of God Cemetery, Covington, Kentucky.

In lieu of donations or flowers, the family requests that prayers and good thoughts be sent to Heaven. She will be there to receive them...
LINKS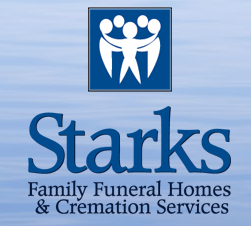 Starks Menchinger Chapel
http://starksfamilyfh.com
The Marion Star
http://www.marionstar.com