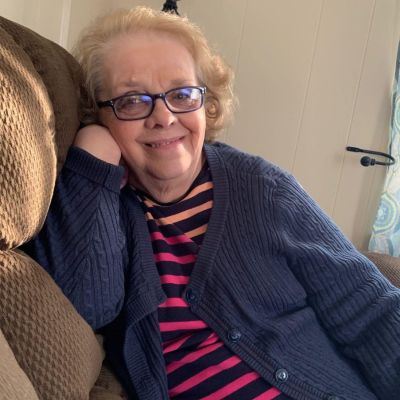 Donna Gail
Parkinson
What do you remember about Donna Gail? Share your stories and photos here, and invite others to come share their memories.
Donna Gail (Tackett) Parkinson, 74, passed away on May 10th at home.

Known as Gail by friends and family, she was born to Clarence Gilbert and Jessie Mae Tackett on January 10, 1948. Gail was married to Paul Parkinson Jr. on August 12, 1967.

Gail is survived by her husband. Paul, three sons, Brent (Kim) Parkinson of Toccoa, Georgia; Clint Parkinson of Birmingham, Alabama; Levi (Emily) Parkinson of Talladega, Alabama; and 3 daughters, Darbi (Rich) Lewis of Maysville, Kentucky; Savannah (Kyle) Durig of Niles, Ohio; Harmony (Steve) Lowry of Waverly, Ohio; as well as 15 grandchildren and two great grandchildren.

Gail was preceded in death by her parents Clarence & Jessie Mae Tackett and sister Verna Jean Steiner.

Due to the loving guidance from her mother, Gail was baptized as one of Jehovah's Witnesses on October 20, 1962.

For almost 60 years, she devoted several hours every month teaching people in the community about the Bible. It was her love for God and her neighbors that motivated her to endure in this important work for so many years.

Her own personal study of the bible was displayed through her personality and godly qualities that she possessed, her love, kindness, loyalty, selflessness and compassion were evident to all who knew her.

As much as she loved helping those in the community, her main focus was to teach her children and grandchildren to

develop their own relationship with Jehovah God. She knew this would result in them having a satisfying and happy life. Her faithful children are a testament to her hard work and diligence to teach them about God.

She was confident in the Bible's hope of living forever in peace right here on a paradise earth (Revelation 21:3,4). She knew that even if she experienced death, that God promises she would be reunited with family in the near future.

She was a wonderful wife, mother, grandmother and friend. She will be greatly missed.

A memorial service will be held Saturday, May 21 at 2 p.m. at the Christopher Conference Center at the Quality Inn in Chillicothe, Ohio.
LINKS
News Watchman Call Center

Pike County News Watchman
https://www.newswatchman.com