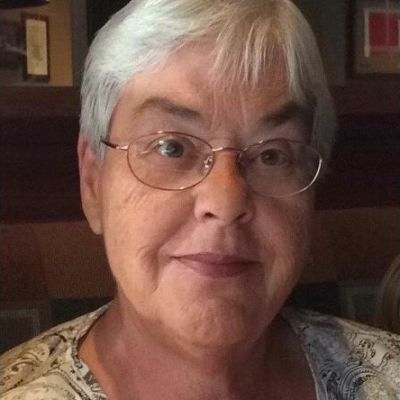 Donna
M.
Engelhart Rath
Did you know Donna? Please share your stories and photos, and help spread the word about this page!
Mass of Christian Burial for Donna M. Engelhart Rath, 73, of Custer and formerly of Denver will be 10:30 am, Saturday, August 22, 2020 at St. Andrew Catholic Church in Zeeland, ND. The video of Donna's service will be available after the service at www.Carlsenfh.com under her obituary.

Inurnment will be in St. John's Catholic Cemetery, rural Zeeland.

Donna died at 1:00 am, August 19, 2020 at her son's home near Hot Springs, SD. She was surrounded by her family and love.

Donna was the daughter of Jacob and Katie (Meier) Engelhart and was born in Eureka, South Dakota on July 15, 1947. Donna grew up on the family farm and attended elementary school in rural McIntosh County, North Dakota and graduated from Zeeland High School in 1965. After graduation Donna attended Aberdeen School of Commerce in Aberdeen and received her Diploma in General Clerical in 1966. She then graduated with a degree in Accounting and Data Processing from National College in Rapid City, SD in 1986.

Donna was joined in marriage to Jim Rath August 17, 1973 at St. Andrew Catholic Church in Zeeland, ND. They were blessed with two children, Warren, and Renee Rath. Donna and Jim divorced in 1980.

Donna was a member of the Catholic Church where she belonged to Christian Mothers, taught CCD classes, and was a facilitator for Widowed, Separated and Divorced support Group. Donna worked for Northwest G. F. Mutual Insurance Co in Eureka, SD and also the State of South Dakota for many years. She ended her career working as the activity's director at the Wishek Home for the Aged in Wishek ND. She retired in 2009 and moved to Denver to be near her children and grandchildren. Donna lived in Denver until 2017 until she moved to Wedgewood Regional Senior Care in Custer, SD.

Donna's lifetime career was being the proud parent of her children, Warren and Renee Rath, and the proud grandmother of her grandchildren, Anna, Warren Jr., Silas, and Risa. During her retirement she was able to spend her time doing the things she enjoyed such as baking, sewing, crocheting, embroidering and later in life writing short children's stories.

Donna was much loved and treasured by her family and will be dearly missed. Her wonderful caramel rolls and cherry wink cookies will be missed by her family. The time spent at family games of Rummikub and cards are memories her family will treasure. Her ability to quickly hem up or alter a dress for her daughter and granddaughters will be missed and the special blankets she crocheted for her family are much loved.

Donna is preceded in death by her parents, Jacob and Katie Engelhart, her twin brother Marvin who died in infancy, her sister-in-law, Florence (Mitzel) Engelhart, brother-in-law, James Geier, niece Mary (Geier) Haas and nephew Michael Geier.

Donna is survived by her brother, James Engelhart of Venturia, ND, her sisters Lenora (David) Salwei of Zeeland ND, Elaine Geier of Bowdle, SD, as well as her son, Warren and Ruth (Vinz) Rath of Hot Springs, SD, daughter Renee Rath of Denver, CO and her grandchildren, Anna, Silas and Risa Rath of Denver, CO and Warren Rath Jr of Hot Springs, SD.

In lieu of flowers, please contribute in Donna's name to your local women's shelter.

Carlsen Funeral Home of Ashley has been entrusted with arrangements.
LINKS

Capital Journal
http://www.capjournal.com