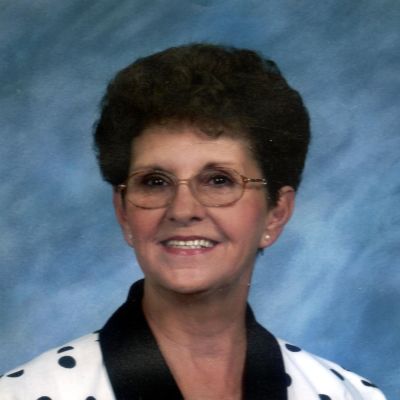 Donna
Coen
Join us in celebrating Donna—please share your stories and photos, and help spread the word about this page!
Paid Obit Telegram w/PICTURE

Paid Obit Athens Messenger w/PICTURE

Donna Ervin Coen, age 73, of Albany, passed away Tuesday afternoon, September 21, 2021, at her home surrounded by family. She was born March 9, 1948 in Gallipolis, Ohio to the late Robert Glendon Ervin and Mary Katherine Gentry Ervin. Donna attended Wellston City Schools for many years. She went on to be a wonderful mother to 3 children, Harold, Amy and Glenn. Donna worked at Valero for 28 years, where she never met a stranger. Donna was a member of Living Water Worship Center and was a devout Christian. She has been involved in church most of her life including teaching Bible School, singing in the choir and helping wherever she could. Donna enjoyed spending time with her family, extended family and her church family. She never met a stranger and was a friend to many. Donna loved spending time with her grandchildren and great-grandchildren and loved to spoil them with gifts and surprises. Donna also enjoyed hunting down a bargain and passing that trait onto her grandchildren and great-grandchildren. They were a constant joy to her. Donna grew up as the oldest of 7 children and had many adventurous times with her siblings. Growing up, Donna knew how to play hard and as an adult she worked hard. She was a kind woman with a heart of gold that only wanted the best for everyone. She was at her happiest surrounded by her family. Donna met Kenneth Coen in 1995 and they were married in 1998. Kenny and Donna spent many evenings watching old Westerns. They also enjoyed car racing, taking their great-granddaughters to get their hair done, traveling to Colorado, taking trips with family and friends, and going shopping. Donna is survived by her husband, Kenneth Coen; children, Harold Gregory (Denise) of The Plains, Amy Gregory of Hawthorn, Florida and Sterl Glenn Williams of Hawthorn, Florida; 11 grandchildren and 7 great-great-grandchildren; brothers and sister, Robert Ervin (Karen), Melvin Ervin (Andrea), Kathy O'Bryan (Tim), Tim Ervin (Vanessa) and Rita Ervin, all of Wellston and Troy Ervin (Mandy) of Williamsburg. She also leaves many other family members and friends who will sadly miss her. Calling hours will be Sunday, September 26th from 6 to 9 p.m. at the McWilliams Funeral Home in Wellston. Funeral service will be Monday, September 27th at 11 a.m. at Living Water Life Center in Albany with Pastor Jim Stewart and Pastor Troy Ervin officiating. Burial will follow in the Athens Memory Gardens. Online condolences can be sent to he family at www.mcwilliams-funeralhome.com.
LINKS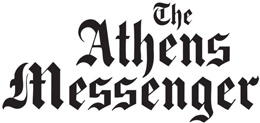 Athens Messenger and Private Party
http://athensmessenger.com