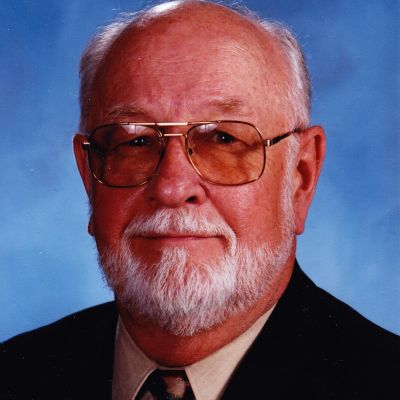 Donald
H.
Potter
Help us celebrate Donald! Please share your stories and photos, and invite others who remember Donald.
Donald Herbert Potter, 88 passed away peacefully on May 31, 2022 at his home in Keene, NH with his second wife, Sandra Whippie and the Hospice nurse by his side.

Donald was born in Providence, Rhode Island May 20, 1934 the first child of Donald H. Potter, Sr and his wife Lila Evelyn Twist Potter and grew up on a farm in Rehobeth, MA and remained fond of goats. His father was away in the Navy during two years of the war. Donald played football on a high school championship team which earned him a scholarship to Starr King Prep School and changed the direction of his life. After a stint in Germany for the US Army he graduated from Univ of Mass, Amherst where he met and married Patricia Stanley. They decided they wanted to travel as they lived their lives together.

They accepted positions in Washington State first, where Donald taught Jr High classes in Skykomish, WA before earning his Master's degree at Pacific Lutheran University. He then became the Jr. High principal in Omak, WA and then Senior High in Cashmere, WA. During his time in Washington state he was selected by the Rotary Club to travel to Bolivia for a ten week visit to look at their educational system and then speak at Rotary Clubs about what he had experienced in South America.

Throughout his lifetime, Donald has been devoted to the Christian faith his mother and grandmother instilled in him at an early age. At twelve yrs old he was especially inspired by Billy Graham's calling. In 1975 he was honored to accept the position of Principal at Pan American Christian School in Sau Paulo, Brazil. He and his family moved to South America for this principalship and then to lead the International School in Curitiba, Brazil.

As his children reached high school age the family returned to the US and Donald served as Elem. Principal then Assistant Superintendent in Corpus Christi, TX. He rounded out his career returning to New England and positions closer to the classrooms as Principal of Elementary Schools of Newport and Manchester, VT and Shelburne, West Springfield and Narragansett, MA.He and is wife certainly carried out their desire for varied experiences. After Donald retired from education he drove a van for Valley Transport for eight years.

Donald is survived by his younger brother, Dan and his wife Joyce of of Union, ME and his sister Linda Musgrove and her husband William of Hamilton, MI. Donald is also survived by his two children, his daughter Heidi Samora and her husband Rudy of Rockport, TX and their two adult children Derek and his children Stetson and Tinley and Brett Samora and his wife Sloane and their childrenJosephine Joy and Wesley Abram. Donald's son Ross and his wife and their three children Jake, Zachery and Rachael who live in the Philippines. Ross has an older son by a previous marriage. This son of his previous wife, whom he met in Japan, Luke Potter, grew up in Hawaii and had only seen his grandfather twice, once when he was about seven years old, and then again when he earned a full scholarship to Duke University and his mother and he visited Donald over a Thanksgiving holiday. Luke called his grandfather in March and asked to visit. He wanted to bring his new wife Tatiana whom he had met at Duke, though she grew up in Moscow. They took the train up from NYC and spent the weekend with Donald and Sandra. Donald's pride in knowing this young man, who additionally received a Harvard degree in Education and is leaning in paths his grandfather followed was a blessing beyond measure., a delight of his closing days., as were the many calls from family and friends he received on his 88th birthday.

Donald was 'Born-Again Christian' and found himself loving a woman who is a committed and ordained Unitarian. They decided to be married twice, first by a Unitarian clergy with her two grandsons walking her down the aisle, then five days later at the Baptist church a formal wedding where her Red Hat friends stood up with them. They took turns attending church with one another in respect and honor of one another's faith perspectives.

Donald will be buried next to his first wife Pat at the Green River Cemetery in Greenfield, MA. And there will be a Memorial Service at the Baptist Church, 81 Foundry Village Road, Colrain, MA on Saturday, June 18th at 2:00 pm.

Fletcher Funeral Home of Keene, NH has been entrusted with the arrangements. To express condolences or to share a memory of Donald, please visit www.FletcherFuneralHome.com.
LINKS
Fletcher Funeral Home
http://www.fletcherfuneralhome.com

The Greenfield Recorder
http://www.recorder.com