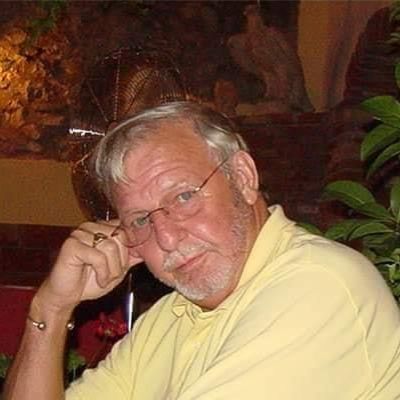 Donald
W.
Limoges
What do you remember about Donald? Share your stories and photos here, and invite others to come share their memories.
It is with deepest sorrow that the family of Donald W. Limoges, of Claremont, NH announces his death on Friday, June 4th at the Jack Byrne Palliative Care, and Hospice Center in Lebanon NH., surrounded by his wife, children, his youngest brother, and sister in law, Raymond, and Mary Limoges.

He was born in Claremont NH to William N., and Irene (Lambert) Limoges on October 22, 1936, the second of five children.

Donald grew up, and attended schools in Claremont, and was a graduate of St. Mary's high school.

After high school, he joined the United States Air Force as an electronics, and radio specialist, attaining the rank of sergeant before his discharge. He was first sent to England, then Italy, and finally, Athens, Greece. While stationed in Athens, he met Marina Lazaropoulous. It was love at first sight, a beautiful love that lasted 62 years, until the very end of his life.

Following discharge, at the request of his father, he returned to Claremont to help run the family business, Limoges Oil Company. Several years later, Don felt the urge to try a different professional path. It was at that time he enrolled in college, and received a degree in electrical engineering, and became a plant engineer at Troy Mills, in Troy, NH, where he enjoyed new personal and professional relationships, and even became scoutmaster of the town's Boy Scout troop.

After a few years in Troy, his father, William, contacted Don, offering to sell Limoges Oil to him, and his brother. At the same time Don was offered a position to run the Troy Mills' new factory in West Virginia. After a period of fastidious deliberation, Don accepted his father's offer, moved his family back to Claremont, and with his brother, Richard, and took over the family business as president.

Don was very civic minded; he served as a city councilor for several terms, and a term as assistant mayor. He also served on other boards, and committees, including serving as chairman of the police commission, chairing the committee that was integral in installing the war memorial at Broad Street Park, county chairman for the March of Dimes, served on the state board of Primex for 20 years, and served on the board of directors for what is now Pathways.

Other accomplishments include President of the Claremont Chamber of Commerce, President of Claremont Kiwanis, President of the Claremont Jaycees, being selected to be noted as one of the top 10,000 young men in America, fiscal agent for former Daily Eagle owner William Bennett's state congressional campaign, and was NH Governor Walter Peterson's county campaign manager.

While Don did many things for his community, he was first, and foremost a wonderful husband, father, grandfather, great grandfather, and we all have many, many beautiful memories to keep in our hearts.

Don and Marina loved to travel, and have been to most of the United States, Canada, and several European countries.

They most of all loved going back to Greece often, with his children, and grandchildren. They traveled all over Greece, going island hopping, enjoying the beaches, and delicious fresh Greek foods, and especially visiting with his Greek family.

In addition to traveling, Don enjoyed skiing, golf, back yard barbeques, and was a fierce competitor on the racquetball court.

Some of the favorite memories from his children are:

Gregory:

Spending many memorable vacations together, including travels to Greece, trips to Cape Cod, Rhode Island, etc. but most memorably 6 weeks in Paris, France. These vacations with his wife, Marina, son, and daughter in law, Greg, and Sherri, and their children Cara and Hailey will live on in their lives forever.

Most unforgettably, while Greg worked during the day in Paris, Don looked after the family and made many sacrifices including wearing a tiny Speedo bathing suit, so that Cara and Hailey could enter a pool. This is a memory that most of Paris will never forget! Also, Don and Greg teamed up to claim many winning cribbage championships against Marina and Sherri... even winning some games without cheating!

Deborah:

Golfing in South Carolina & at our home club- the Claremont Country Club -playing by "Limoges rules", skiing with our friends, family outings in the backyard by the pool. Dad being chief griller and pool master.

Christmas Eve & midnight mass- he was a deacon at St. Mary's. Calling me in the morning and telling me Dad jokes before I went to work to cheer me up. But mostly, I will miss holding his hand

Bill:

There are so many memories, such as family get-togethers, legendary goat roasts in the back yard, and camping in the Adirondacks when we were small. My favorite times are the recent ones, though

In 2015, he gained a new daughter-in-law, Emma. Emma is Chinese, and dad's favorite joke with her was asking her if she was a spy, (because Claremont had such valuable information) . Emma enjoyed making him Chinese food, and loved him like a father. Emma also is a devout Christian, and took a great interest in dad's spiritual well-being, helping to strengthen his faith, especially during his illness. In 2016, at 78, he was blessed with a new granddaughter, Marina Quimei. Both little Marina, and Don took to each other famously, and developed a very special bond, with many antics during many visits. He loved coming to our house, and enjoyed many holidays, (and feasts) there.

Don was predeceased by his parents, his sister, Pauline, and brother, Richard. On the Greek side of his family, he was predeceased by his beloved mother-in-law, Maria Tsigri, and brother-in-law Dmitri Kalimeris.

He is survived by his wife Marina, his children: Bill Limoges, and his wife Emma, of Claremont, NH, Deborah Limoges, of Dover, NH, Gregory Limoges, and his wife, Sherri, of Pawley's Island, SC, adopted daughter, Amy Ratcliffe of Claremont NH, and ex son-in-law, Toby Blanchard Sr. of Claremont, NH. He also leaves behind 5 grandchildren: Cara, Hailey, Jennifer, Brian, and Marina, 6 great-grandchildren: Toby Jr., Tyler, Lionel, Madison, Christopher, and Liam.

In Greece, he is survived by his dearest sister-in-law, Pola Kalimeris, his cherished niece, Ada Michael, and her husband Nicolas Nephew Johnny Kalimeris, grand-nephew Dimitris Michael, and wife Fenia, and their little boy.

Our family would like to extend our heartfelt gratitude to Dr. Brooks, Dr. Wilson, and their staff, as well as the many people who helped with his care, and offered support through the last three years while he courageously battled the cancer.

In Don's memory, in lieu of flowers, we would ask that donations be made to the Norris Cotton Cancer Center at DHMC, St. Jude Children's Research Hospital, Jack Byrne Center for Palliative, and Hospice Care, or the NHVT Visiting Nurses.

At Don's request, there are no plans for a funeral, but a gathering of family, and friends will take place at a later date this summer.

Don, we will always love you, and miss you.

Your family

Arrangements are with Stringer Funeral Homes and Crematorium, 146 Broad Street, Claremont, NH 03743. To view an online memorial or send a private message of condolence, visit www.stringerfh.com.
LINKS
Stringer funeral home
https://www.stringerfh.com

The Union Leader Memoriams
http://www.unionleader.com