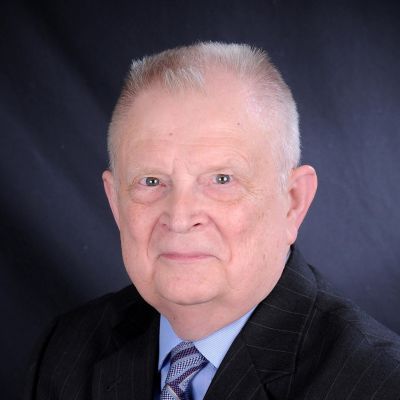 Donald
N.
Heirman
Help us celebrate Donald! Please share your stories and photos, and invite others who remember Donald.
Don Heirman, 80, died October 30, 2020. He was born and grew up in Mishawaka, IN and attended Purdue University before entering the military after getting his MSEE degree. He then started a long career at Bell Telephone Laboratories in New Jersey and then becoming a consultant in his own firm while living in Lincroft, New Jersey. It was during his time at Purdue that he met and married Lois Smith. Lois was a graduate of Frankfort High School in 1957. Her brother, Terry and his children, Jeff and his wife Kristi Smith, Brian and his wife Alicia Smith, and Greg and his wife Wendy Smith and their families still live in and around the Frankfort area. Lois died in 2009 after 45 years of marriage to Don and is buried in Arlington National Cemetery where Don will be buried.

He received his BSEE and MSEE degrees at Purdue University in 1962 and 1963, respectively. He met and married Lois Smith on campus in 1963 while Don was completing his Master's Degree.

At the time of his death, he was president of Don HEIRMAN Consultants which was a training, standards, and educational electromagnetic compatibility (EMC) Consultation Corporation which he founded in 1997 after his early retirement from Bell Laboratories. Previously he was with Bell Laboratories for over 30 years in many EMC roles. He is listed in several "Who's Who" publications including Who's Who in Technology, Who's Who in Science and Engineering and Men of Achievement. His contributions were vast to his EMC discipline where he has been called "Mr. EMC Standards". A complete review of his career is on his website: www.donheirman.com.

Visitation will be 4pm-6pm, Tuesday, November 10, 2020, with a scripture/rosary service starting at 4pm at Hahn Funeral Home in Mishawaka, IN. A funeral (rite of Christian burial) Mass will be at 11 am on Wednesday, November 11, 2020, at St. Joseph Catholic Church Mishawaka, IN. Burial will be in Arlington National Cemetery where his wife is buried. It will be a military funeral ceremony.

In lieu of flowers, it is requested that donations be made to the American Diabetes Association, PO Box 1834, Merrifield, VA 22166-8034.

Online condolences may be made at www.hahnfuneralhomes.com.
LINKS

Hahn Funeral Home
http://www.hahnfuneralhomes.com
The Times
http://www.ftimes.com