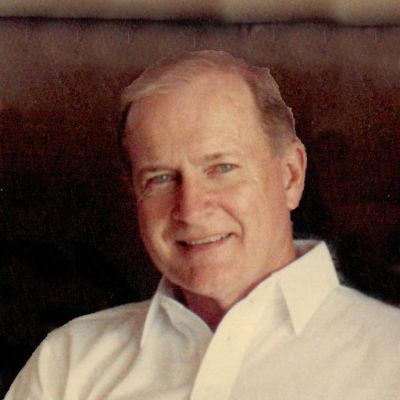 Donald
Raymond
Edwards
Help us celebrate Donald! Please share your stories and photos, and invite others who remember Donald.
Dr. Don Edwards, 85, passed away at Wesley Woods Care and Rehab Center after a long battle with dementia.

He was born in Columbia Missouri to Hope and Harold Edwards on September 7, 1936. His younger sister, Sharon Drake, currently lives in Kansas City, Missouri.

Don is survived by his wife of sixty-three years, Mary Aileen Faurot Edwards; his sons, Jeffrey and wife, Lori, of Laguna Hills, California and Charles and wife, Melissa, of Canton, Georgia. His grandchildren are Alec and Sara Edwards and Amelia Boddy.

Don will be memorialized as a great father, coach, mentor, and role model to his sons. Don will be missed by his many friends in Waco and other family members and friends across the country, who we thank for their love and support in recent days.

In 1954, at age 17, Don obtained an appointment to the West Point Military Academy. After graduating, he was commissioned a first lieutenant in 1958. His pilot hopes didn't work out when he measured too tall for the cockpit at that time. He served as a navigator in the Strategic Air Command from 1960 to 1964, during the height of the Cold War. He obtained a master's degree in engineering management from Rensalear Polytech Institute in Troy, New York, in 1965 and then served two tours in a combat zone in Vietnam in a C-130 (1966-67) and in a C-13 gunship (1972-73). He developed flight plans to avoid antiaircraft weapons and all his many missions arrived home safely. He retired as a colonel in 1981.

From 1973 to 1976, he obtained a Ph.D. in systems management from Arizona State University in Tempe, Arizona. In 1976, he rejoined the faculty at the Air Force Institute of Technology at Wright Pattinson Air Force Base in Dayton, Ohio.

His career as a Baylor professor and chair of the Management Department in the business school spanned twenty years. He chaired the committee that guided the regulations for Baylor to enter the Big XII Conference. He was on the Athletic Committee and won the Moon Mullins Award for contributions to the Athletic Department. He volunteered at Parkdale Elementary School, Waco ISD, the Historic Waco Foundation, St. Catherine's, and the VA. He was both a Baptist and Methodist.

The Burial Service will be at the Nashville Baptist Church Cemetery outside Columbia, Missouri, on July 22. He will be buried beside his parents, grandparents, and great-grandparents.

The family invites you to leave a message or memory on our "Tribute Wall" at www.WHBfamily.com.
LINKS
WILKIRSON HATCH BAILEY FUNERAL HOME
Columbia Daily Tribune
http://www.columbiatribune.com