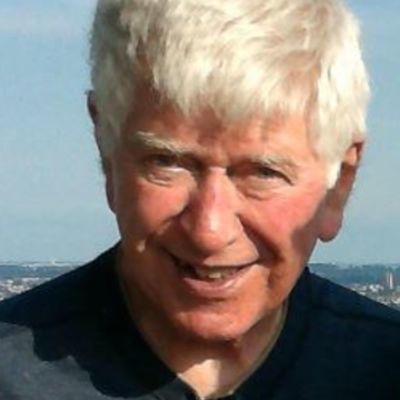 Donald
Jobson
Cambria
Donald Cambria believed in living life to the fullest and doing it in style.
Donald J. Cambria, 81, died Tuesday April 2, 2019 at his home. Born January 23, 1938 in Staten Island, he was the son of the late Joseph and Dorothy (Jobson) Cambria.

Don graduated from New Dorp High School in Staten Island, completed training at Sampson Air Force base in New York, and served in the U.S. Air Force as an air policeman at Sheppard Air Force Base in Wichita Falls, Texas from 1955 to 1958. He graduated from Embry-Riddle Aeronautical Institute in Florida in 1961 and was subsequently hired by Pan American World Airways as an A&P mechanic and later as a flight dispatcher for TWA, a position from which he retired in 1997 so he could enjoy his favorite "second home" in the Adirondacks.

Before he retired, Don enjoyed panning for and undertaking varied outdoor pursuits including climbing Mount Kilimanjaro, hiking the Machu Picchu trail, exploring the Grand Canyon, trekking across the Continental Divide, parachute jumping, and scuba diving. "Big Tent" camping with his daughters at Hearthstone campground was always very special to him.

Closer to home, Don and Mary enjoyed the lakes and mountains in the Adirondacks. Crane Mountain, Giant Mountain, Putnam Pond, Stillwater Reservoir, Forked Lake, and Jabe Pond were a few of their favorite trips. Don shared his enthusiasm for the outdoors with friends and family, frequently taking them on day hikes, kayaking, camping and fishing trips and making memorable experiences for all. He didn't know it then, but he was the inventor of modern day "glamping." His horseback riding forays included his favorite horse, Stony. Don and Mary also enjoyed relaxing on their boat, the Delphine.

Don also found time for his other avocation: collecting cookbooks and cooking. He is known for the "mother of all lasagnas", cheesecakes, and BBQs. No one ever left Don's table hungry.

At home one could usually find Don in his favorite chair watching TV, WW II movies, or planning his next woodworking or repair project. He appreciated his tools and new how to use them. He liked chess, tennis, and walking on the beach on Hilton Head Island. Visits from neighbors, discussions and politicking were all welcomed. Those who knew him knew he minced no words. They appreciated that and respected him for it. He will be remembered as a supportive and loving husband and father and will be sorely missed.

Besides his parents, he was predeceased by his brother, Joseph "Skippy" Cambria.

Survivors include his wife of 30 years, Mary; one sister, Collette (Johnston) of South Carolina; two daughters, Andrea (Richard Ricci) and Linda; two granddaughters, Nicole and Jessica; one great granddaughter, Ava; one cousin, Judy Stout; and loving nephews and nieces.

Memorials may be made to a charity of one's choice. Arrangements are entrusted to Barton-McDermott Funeral Home, 9 Pine St., Chestertown, NY 12817.