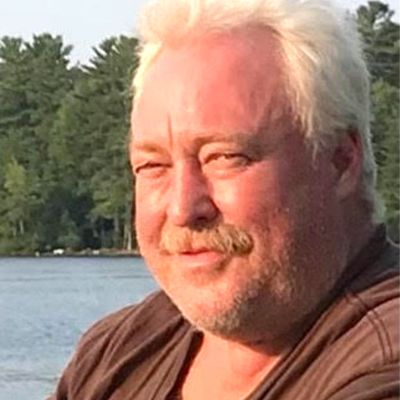 Donald
"Wayne"
Bubar Jr.
What do you remember about Donald? Share your stories and photos here, and invite others to come share their memories.
Donald Wayne Bubar Jr., "Wayne", 61, passed away at his home in Fife Lake on Wednesday, April 20, 2022

He departed this earth in his sleep still holding a book (his favorite pastime) in his hand. Wayne was born on March 20, 1961 In Laramie, WY to parents, Donald Sr. and Dorothy (Bunnell) Bubar. The family moved to Southern Michigan in 1965 and later to Fife Lake, MI in 1974. Wayne graduated with honors from Forest Area High School in 1979. During his time in school he was active in baseball and track. He also loved riding both dirt and road bikes, and he continued playing baseball in local leagues for a few years.

After high school Wayne attended Northwestern Michigan College in Traverse City, MI and graduated with a petroleum engineering bachelor's degree. He became very involved in the oil industry, both locally in Kalkaska and nationwide. Wayne designed and built a new downhole tool that reduced completion costs for the industry. He also started many businesses, including Target Oil, Safety First, Recon Equipment, and was a partner at Team Oil. Wayne married Debra Spitza, from Kalkaska, although they parted ways in 2014, he will still be missed by Debra and her extended family.

Wayne was a very outgoing, humorous, and giving person. He was an out of the box thinker, mechanical and engineering problem solver, and a "hold my beer and let's see what happens" kind of personality. One of his favorite sayings was "if it can't take it, it can't stay" referring to vehicles and equipment. He still had his Dad's dog, Rudy, also known as Rude dog, and a younger yellow lab named Buddy. They have gone to live with his sister in Manton.

He was preceded in death by his parents and is survived by his sister, Cynthia (Ted) Peasley of Manton, and her children, Paul Bubar (who Wayne referred to as the Nubbins) of West Branch, and Amy Peasley of Manton, and their children. Also surviving are; his aunt Marge and uncle Derrick of Farmington Hills; aunt Polly of Laramie, WY, and their extended families.

A memorial service will be held at the American Legion, 10283 M-186, Fife Lake, MI on June 5, 2022, at 2:00 PM. In lieu of flowers, please consider a donation to the American Legion Auxiliary. Condolences and memories may be shared with the family online at www.Hall-Holdship.com The family is being served by the Hall-Holdship Funeral Home.
LINKS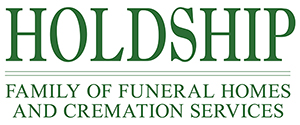 Hall - Holdship Funeral Home
https://www.holdshipfuneralhomes.com

Cadillac News
https://www.cadillacnews.com/obituaries