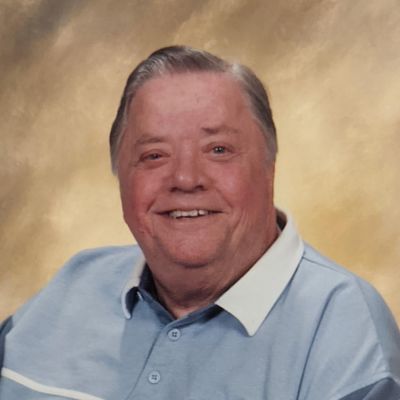 Don
Kueneman
Join us in celebrating Don—please share your stories and photos, and help spread the word about this page!
It is with heavy hearts that we say goodbye to our Dad, Grandpa, Uncle, and Friend, Don Kueneman. On July 29, 2021, Don passed peacefully, at home. He loved his family and friends so very much. We will miss his amazing heart. We will miss his sense of humor and laughter. Through his living example we learned what true commitment and love meant. He was a champion for the underdog and believed being of service to others to be imperative.

He and his beloved Jean were members of the Tehachapi Lion's Club as well as TOPS. He loved nothing more than gathering with fellow Lions and TOPS members to help those in need. He also loved the amazing potlucks or a trip to the Apple Shed with friends. His wisdom and ability to make others laugh brought him and others such joy.

Don's love for his family also knew no bounds. He was our "go to" for all things small and big. His ability to listen with his heart and sound advice were a gift. It was an honor to witness his endless and boundless love for our Mom, Jean. At the time of Mom's passing, in 2015, they had shared 60 years together. Their love was an example of how love should be. Dad would talk about how much he missed Mom. He talked of being ready when it was his time to go. He looked forward to being with Mom, again. We imagine it was a wonderful reunion.

Don was a great leader as well. Before retiring at the age of 55, Don worked with a really great group of guys at Burroughs (Unisys). He mentored and loved each one as his own family. Don worked as an Engineer, which suited his attention to detail and love of order. His dedication to work and sticking to a plan showed through his accomplishments. He was one of our true heroes. He lived his life with integrity and honesty.

Don is preceded in death by his beloved wife, Jean, and daughter, Susi Kueneman. Although it breaks our hearts, we are calmed with loving peace knowing he, Mom, and Susi are all together. Don is survived by Chris (son) and wife, Laurie Kueneman, Linda (daughter) and wife, Julie Gregorchuk, and Jeff (son) and wife, Alejandrina Kueneman as well as 13 grandkids, and 19 great grandkids.

A Funeral Service will be held on Sat, Aug 28, 2021 at 12:30pm, with committal and reception to follow, at Conejo Mountain Memorial Park: 2052 Howard Rd, Camarillo, CA 93012.
LINKS


Ventura County Star Memoriams
http://www.vcstar.com