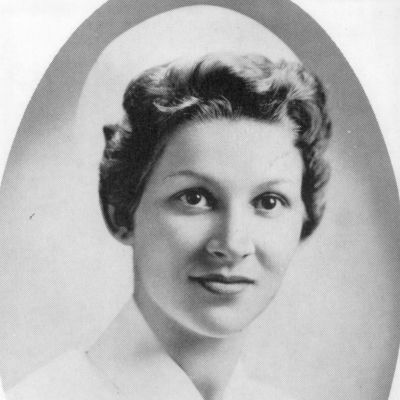 Dolores
Lukish
Help us celebrate Dolores! Please share your stories and photos, and invite others who remember Dolores.
Dolores Amelia (Scott) Lukish, the beloved wife of Thomas J. Lukish, SR., entered her final resting place in Heaven on September 20, at 4:09 pm surrounded by her loving family in the Lehigh Valley Hospital in Allentown, PA. Dolores had a heart attack and her bodily systems did not respond to treatment. She passed away peacefully.

She and her husband Tom met in high school, fell in love and were married for over 60 years. It was a marriage filled with unending love and wonderful memories, to be cherished forever. She was the love of his life.



Dolores was a graduate of Allentown Central Catholic High School, and a graduate of Allentown Sacred Heart Nursing School as a Nurse RN. She was a very dedicated nurse and loved her profession. She was a volunteer school nurse at her children's elementary grade school and loved caring for the young children. Her love and beautiful personality endeared her not only to the children but also to the school administration. She was presented with a lifetime recognition at a ceremony when she retired after her children had graduated. In addition to being a wonderful loving mother and wife, she later became an Industrial Nurse with a major corporation and practiced her skills for many years. Above and beyond all her professional accomplishments, she loved her family and gave them deep and unending love her entire wonderful life. Her life epitomized family love and unselfish dedication to being a wife, mother, grandmother and great grandmother. To her grandchildren, she was lovingly called Didi. She loved that name. Her memory and her love of life will never be forgotten.

She was predeceased by her parents, Arthur and Amelia (Guarente) Scott. She was predeceased by her sister Roseanne (Scott) Pletz and her husband Ronald. She is survived by the love of her life, husband Thomas J. Lukish SR., her children; son Thomas James Lukish JR., daughter Ann Catherine (Lukish) Lindquist and son Dr. Jeffrey Ryan Lukish and his wife Donna. She deeply loved her wonderful grandchildren; Kara Ann (Lindquist) Moran and her husband Rob and her only great granddaughter; beautiful Charlotte Ann and Kara's stepdaughter Ava Elizabeth Moran; Thomas James Lukish, III and his wife Madelyn; Nicholas Joseph Lukish; Mackenzie Ryan Lindquist; Mary Katelyn (Lukish) Puccinelli and her husband Mark; Danielle Amelia Lukish; John Thomas Lukish; Annamarie Cecelia Lukish; Peter Jeffrey Lukish and James Paul Lukish.

She is survived by her sister Carolyn (Scott) Tognoli and her husband Yaroslav, her sister Patricia (Scott) Tobler and her husband Daniel. She is survived by many nephews, nieces, cousins and aunts.

A Funeral Service and Mass of Christian Celebration will be held at the United States Naval Academy Chapel, Annapolis, MD. on November 12 at 2:00 pm, to be followed by her inurnment in the Naval Academy Columbarium. There will be a reception in the Naval Academy Officers Club after the services. Directions to the Naval Academy and procedures for entering the Naval Academy grounds will be sent later.



Funeral arrangements are being handled by the Stephens Funeral Home, 274 North Krocks Road, Allentown, PA 18106. www.stephensfuneral.com

Contributions: In lieu of flowers, gifts can be made in honor of Mrs. Dolores A. Lukish to: Children's National Hospital Foundation

Tax ID 52-1640402

Attn: Office of Gift Planning

801 Roeder Road, Suite 300

Silver Spring, MD 20910
LINKS
Stephens Funeral Home Inc.
http://www.stephensfuneral.com

The Villages Daily Sun - Memoriams
http://www.thevillagesdailysun.com