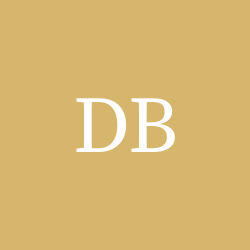 Dolores
A.
Bowman
Join us in celebrating Dolores—please share your stories and photos, and help spread the word about this page!
Dolores A. (Sardino) Bowman, 87, passed away peacefully Thursday, March 11, 2021 at home surrounded by her children. She was born in Syracuse, NY on October 11, 1933 to Robert and Florence (Owen) Sardino. She attended The Convent School in Syracuse and made many lifelong friends there. Dolores married John C. Bowman on August 6, 1955 in Syracuse. They moved to New Jersey where they raised their family until 1973 when they moved to South Deerfield. Dolores worked at Stockbridge School of Agriculture/UMASS in the 1970s fostering wonderful relationships with many students and then continued her career at Phoenix Mutual Insurance Company. Sharp as a tack until the very end, she was an avid reader, polishing off a book a week and sometimes more. She loved her garden and broke some land speed records on her riding mower.

A woman of soft power, who suffered no fools, Dolores committed considerable time to letting those of us she cared about know exactly what we were doing wrong. In seriousness, she was a terrific listener who knew instinctively how to guide us to the answers we have within us. Her influence on the family and her children's friends is immeasurable and will be cherished. She took great pride in the activities and accomplishments of her grandchildren and glowed when enjoying her FaceTime chats with her grandchildren and great grandchildren throughout the pandemic.

Dolores was predeceased by John in 2010 and her parents. She leaves five children, nine grandchildren and 3 great grandchildren: John Jr. and his wife Sheila of Hingham, MA (Cara, Juan, Desmond, Una, Jack, Marianne and Ada); Steven and his wife Ellen of Rye, NY (Maxwell and Mitchell); Michele Beckta and her husband, Fred of South Deerfield; Sheila Ennis and her husband Steven of Walnut Creek, CA (Charles, Daniel, William and Ava); Suzanne Bowman and her husband Gary Matherson (AJ). She is also survived by her sister Roberta (Sardino) Rinaldo, sisters-in-law Patty (Bowman) Russo and Theresa (Bowman) Smith; brothers-in-law Frank Bowman and Michael Bowman, as well as many nieces and nephews.

There are no calling hours. Due to COVID-19, funeral services will be private and by invitation only. Donations may be made to the Hospice of the Fisher Home of Amherst, www.fisherhome.org or Holy Family Roman Catholic Church of South Deerfield. Arrangements are under the direction of Wrisley Funeral Home. Expressions of sympathy available at www.wrisleyfuneralhome.com.
LINKS
Wrisley Funeral Home
http://www.wrisleyfuneralhome.com

The Greenfield Recorder
http://www.recorder.com

Daily Hampshire Gazette
http://www.gazettenet.com