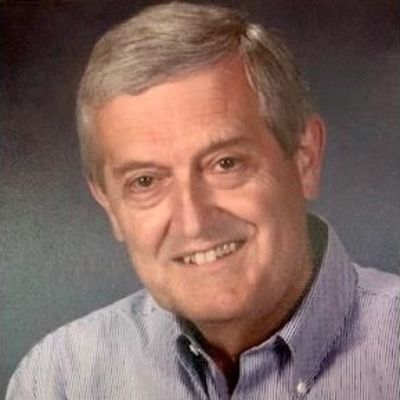 Dirk
Harry Walter
Garschagen
What do you remember about Dirk? Share your stories and photos here, and invite others to come share their memories.
D. Harry W. Garschagen passed away at his home in Dallas, Texas, on Thursday, April 9, after a long battle with cancer. Harry, age 81, died with Jean, his wife of almost 50-years, and his daughter Alexandra at his side.



Harry was born in Amsterdam, The Netherlands, on July 21, 1938. His first memories were of World War II and life during the German occupation and Allied liberation of Amsterdam. These challenging experiences profoundly influenced Harry's perspective and instilled in him a lifelong respect for the Armed Services.



Harry grew up in Aerdenhout and attended Leiden University in southern Holland. After serving in the Royal Dutch Air Force, Harry began a banking career in 1963 when he joined Bank of America in their Amsterdam office. Over the next 35-years, Harry's career with BofA took him to San Francisco, Los Angeles, Singapore, Chicago, Hong Kong and then back to Chicago, where he retired as an Executive Vice President in 1998. It was during his assignment to San Francisco that Harry met and fell in love with Jean Snyder; they married on April 27, 1970.



A creature of habit if there ever was one, you could set your watch to Harry's numerous routines and practices. His Brooks Brothers for all seasons wardrobe was remarkably consistent for 60+ years and, if Guinness could somehow validate it, Harry would surely hold the record for Unchanged Haircut for Life.



Harry was particularly fond of technical, detail-oriented hobbies. Sailing, model building, stamp collecting, and restoring classic cars, the last of which was a noteworthy passion of Harry's both early and later in life. The required precision, the intersection of art, science and history, and the friendships of the "car guy" community all drew Harry to the car restoration world. As a teenager, aging Lancia Lambda's were Harry's labor of love, while his retirement years were dominated by a pair of 1960s Maserati's whose restorations earned him numerous accolades.



Harry lived a full life, and despite his status as an only child, he left the world with decidedly more Garschagen's than when he entered it. Harry is survived by his wife, Jean, his five children: Walter, Evelijn, Daphne, Alexandra and Andrew; and his 11 grandchildren: Emma, Greta, Sterre, Sam, Tom, Mick, Thomas, Daniel, Willa, Harry and Romy. Harry was predeceased by his granddaughter Isabella and was comforted by the prospect of seeing her again.



The family will hold a private memorial service in Dallas at a later date. In lieu of flowers, please send donations to the Gary Sinise Foundation or a charity of your choice.

The family would like to thank the Edgemere Staff, Ben Kazora, Cathy Clark and Faith Presbyterian Hospice.
LINKS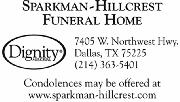 San Francisco Chronicle
http://www.sfgate.com/chronicle