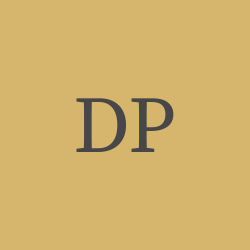 Diane
Daisy
Perkins
Help us celebrate Diane! Please share your stories and photos, and invite others who remember Diane.
Diane Daisy Perkins, 80, of Kendallville, passed away October 13, 2021. She was born in Wabash, Indiana to the late Earl Copeland and Sarah Lee on February 27, 1941. Diane graduated from Auburn High School. She then met and married the love of her life, Edwin Perkins, and Diane became a loving mother and homemaker to their three children.

Later in life, she opened a floral shop in Kendallville, Indiana called "Home Sweet Home". Diane enjoyed her work not only because of her love of flowers, but because she was able to connect with her community. She spent countless hours donating her time.

Diane was a member of Tri Kappa and also served as President of the Kendallville Public Library Board. Friends will remember her as an avid bridge player who participated in multiple bridge clubs. She also enjoyed taking trips to Florida to lounge in the sun and going on adventures to see her favorite artist, Toby Keith, in concert.

Diane enjoyed many things in life, but her family brought her the greatest joy. She is survived by her children, Gregory (Brenda) Perkins, Beth (Ned) Broadwater, and Andrew (Claudia) Perkins; and grandchildren, Austin, Sara, and Olivia Broadwater and Samuel and Mia Perkins. Diane was preceded in death by her husband of 61 years, Edwin Perkins; and her grandson, Richard Perkins.

Graveside services will be held at McCray Cemetery in Wilkinson, IN on Friday, October 15th at noon. Memorial contributions may be made to the Alzheimer's Association.

Arrangements entrusted to Aaron-Ruben-Nelson Mortuary. Friends may leave a memory or message of condolence by visiting the online obituary at www.arnmortuary.com.
LINKS

A.R.N. Funeral & Cremation Services
http://www.arnmortuary.com
The Evening Star
http://www.fw1news.com
The News-Sun
http://www.kpcnews.com