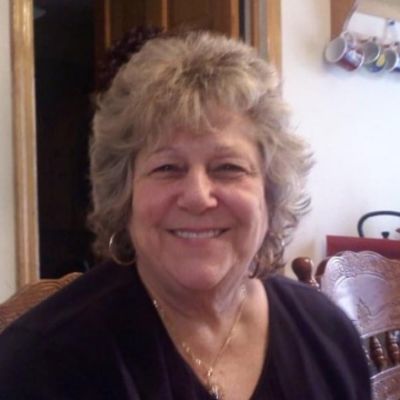 Mrs.
Diane
Famiglietti
#1 Nanny, Our Queen, The Helm
With broken hearts we said goodbye to our beautiful Mama today. Our family has lost our biggest cheerleader, greatest source of love, strength, wisdom and the one who was the center of it all. Whenever times were tough, everything was going to be ok when Mama was around, or as her seven grandkids and six great grandkids called her, Nanny. We were beyond blessed to have her in our lives. Her and my father gave my sisters, Rosemarie, Cathy, Mary and I, a glorious life. That's why this hurts so much, because we had it so good. No matter what time it was, my Mother would be ready to go shopping, hit a casino or whip up a pot of coffee and tell you stories that would have you laughing all night long.

My Mom was born and raised in Brooklyn. She lived at 314 Maujer Street with her parents Anello and Catherine and her siblings, Connie, Rosemarie, Phillip, Gloria and Neil. My mom and dad were married on March 3rd, 1962 and were devoted to each other for 48 years until he passed in 2010. She would tell us all the time that our Father saved her life because she was still struggling with the death of her Father a few years earlier. My parents moved from Brooklyn to Flushing in 1969, the place we still call home. It was the place to be and the good times rolled on for decades. 33rdAvenue was always rocking. Sunday dinners, Friday night pizza, holidays, birthday parties, overnight Scrabble and card games, talking marathons, you name it. We loved watching crime shows, Jeopardy and The Wheel of Fortune together. My Mother loved music. Some of her favorite songs: Summer Wind by Frank Sinatra, You Never Can Tell by Chuck Berry, Earth Angel by The Penguins and Let The River Run by Carly Simon.

She would always say to us, "Don't worry about me, just keep yourself safe." Don't you worry Mama, we'll keep ourselves safe and continue all the traditions you and daddy taught us. You missed daddy everyday these last ten plus years. But now you and Daddy are finally reunited and can dance to your wedding song, "Because of You", again. Rest in Peace, Mama. God bless you. We love you forever. Until we meet again.

In lieu of flowers, please make contributions in memory of Diane Famiglietti, to the Dementia Society of America by mail to PO Box 600, Doylestown, PA 18901, or online www.DementiaSociety.org/donate.
LINKS
Dementia Society of America
https://www.dementiasociety.org/memorials