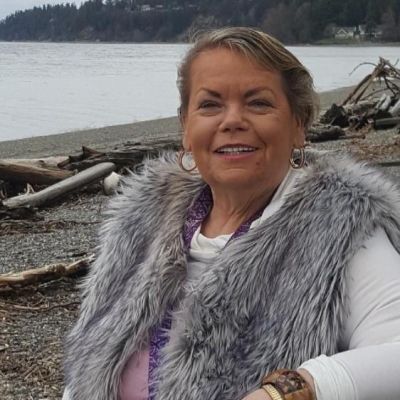 Diane Esther
Fair
Did you know Diane Esther? Please share your stories and photos, and help spread the word about this page!
Diane Esther Fair, age 74, went to Heaven on July 16, 2022 in Arlington, Washington.

Diane was born on August 1, 1947, in Seattle, Washington, to parents Jean Roberts and Jack Cameron Fair of Seattle, Washington.

Diane is survived by her daughter, Maria Case (John), Son, Raymond Kent (Leah), and grandchildren, John Case Jr (Jill) of Arlington, Washington; Jack Case (Koree), of Marysville, Washington; Melissa Landreth of Oro Valley, Arizona; Melinda Landreth of Mesa, Arizona; and Michael Landreth of Superior, Montana.

Great-grandchildren are Allison, Lucas, and Colt Case; Sophie Landreth and Hunter Gillihan; Lucia and Gwendelyn Barrett; and Deaken Landreth.

Siblings include: Laura McGlothlin of Lake Stevens, Washington; Jan Williams (Mike) of Shelton, Washington; Alan Harrison of Spokane, Washington; Craig Reasoner (Kathy Wilson) of Spokane Valley, Washington; Michelle Reasoner of Coeur d' Alene, Idaho; and Suzy Reasoner of Spokane Valley, Washington.

Nieces and Nephews include: Kris Schroder, Cyndi Barquet, and Shannon Foos; Lacie and Matthew Williams; Christopher, Scott, and Michelle Harrison; Vanessa Parvey, Olivia Morris; Jennifer Smeltzer, and Jesse Miller.

Aunts: Jackie Talbot, (Jim) of Rogue River.

Diane is preceded in death by her spouses Charles Owen Graham of Brier, Washington, Joe Paauhau of Seattle, Washington; and Benjamin James Sr. of Ketchikan, Alaska; and her beautiful daughter Angela Landreth of Edmonds, Washington.

Diane graduated from Shorecrest, High School in Seattle, Washington. Diane worked a variety of positions from School Monitor for elementary children to a Deckhand/Cook on an Alaskan fishing boat.

Diane was a great cook and gardener. She was a loving mother, grandmother, sister, aunt, and friend. She was very social and loved everyone. She loved to drive and shop. Her family and friends will always remember her laughter, sense of humor, and her loving heart.

A funeral is scheduled for August 19, 2022, at 2:00pm at Weller Funeral Home at 327 North MacLeod Avenue in Arlington, Washington. All are welcome to attend and celebrate Diane's life.
LINKS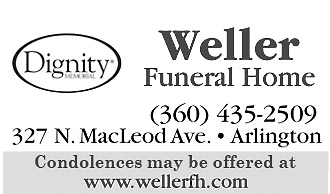 The Daily Herald Obituaries
https://www.legacy.com/obituaries/heraldnet