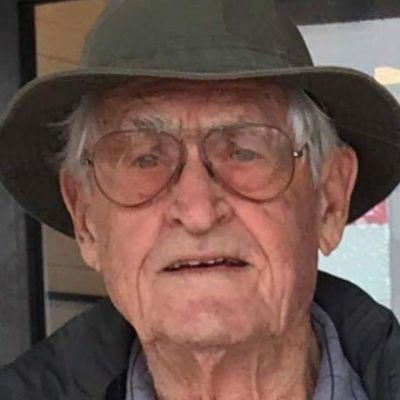 Derrest
N.
Williams
Did you know Derrest? Please share your stories and photos, and help spread the word about this page!
Derrest N. Williams, Jr. went to be with our Heavenly Father on January 10, 2022 after a long and fulfilling life. Derrest was an inspiration. With his strong work ethic, his personal integrity and his overwhelming dedication to education and helping others, he set a lasting example.

Derrest was born on August 11, 1928 in Farmersville, TX near his family home in Blue Ridge. In the early 1940's the Williams family settled in Texas City. Derrest excelled in sports - football, baseball and basketball (his favorite). In 1946, he graduated from Texas City High School.

Derrest attended Tyler Junior College on a basketball scholarship. In 1948 he married Mary Sue Sewell, a former classmate. The couple returned to Texas City, where Derrest went into business for himself, buying a Humble gas station. Over the next 20 years, he worked tirelessly while his business became well known in Texas City for its customer focus and superior service. At the same time, he raised 4 children with his wife Mary Sue.

After 30 years in Texas City, Derrest decided to sell his gas station and become a Budweiser Distributor. He moved his family to Corpus Christi in 1973. For the next 28 years, Derrest ran Willliams Wholesalers along with his partners, his dad "Buddy" (initially) and Dusty Durrill. Together they grew the Budweiser distributorship to one of the most successful in the country.

In Corpus Christi, Derrest and Mary Sue became very involved in St. Bartholomew's Episcopal Church. He served on the church Vestry, as Senior Warden and also on the Diocesan Mustang Island Site Committee. He was a member of Rotary Club since his days in Texas City and was very active in the Corpus Christi Downtown Rotary Club. Derrest was a member of the Corpus Christi Chapter of the Navy League, a member of the Corpus Christi Town Club and sat on the Board of The Seaman's Center. He was a founding member of the Corpus Christi Mustangs, a 501 IRS non-profit charitable organization that conducts cooks for charity events and fundraisers. The first cook was held at Williams Wholesalers in 1988, and Derrest served as President of the organization for many years. In 2002, the Corpus Christi Mustangs were honored with the Rotary's "Humanitarian of the Year" award. Derrest stayed active in the Texas City community through the Stingray's Association, helping to establish the TCISD Foundation which provides a scholarship fund for underprivileged graduates of Texas City High School.

In 1994, after 46 years of marriage, Derrest's beloved wife Mary Sue passed away. He found love a second time in 2001, marrying Mabel McMillan. Also in 2001, after 28 years of actively running Williams Wholesalers, Derrest and his partner decided to sell Williams Wholesalers. Derrest stayed actively involved in a number of business ventures, while he and Mabel enjoyed traveling and spending time with family, friends and their Caryn Terriers, Winnie and Winnie II.

Derrest never lost his competitive spirit. He was an avid golfer, but only played on days that end in a "y". He was recognized twice by the Corpus Christi Caller-Times for two separate hole-in-ones. He loved any available opportunity to beat his kids and grandkids in a variety of sports from Bocci Ball to Table Tennis. And when Derrest and a friend participated in a charity Chili Cook-Off, they walked away with the Grand Prize two years in a row, and Derrest decided to retire his chili pot while he was still a Champion. Friends and family will remember him for his generosity, loyalty, graciousness, humbleness, wit, love for his "puppies" and frequent visits to Snoopy's restaurant. He displayed tremendous strength and character, and had the uncanny ability to quickly figure odds in his head.

Derrest's reach was far, his love was enduring and his faith was strong. He was a loving father to his four children, Vicki Cage, Derrest S. Williams (Kathy), Jo Lynn Tagle (Martin) and Kelly Williams (Thomas Mann). He had three children by marriage, Frank McMillan III (Sheryl), Molly Wandel (John) and Andrew McMillan. He was a caring grandfather to Sunni Williams Goodman (Jason), Amanda Williams Robbins (Matt), Derrest S. Williams, Jr. (Jordan), Garret Williams (Eneyda), Brett Williams, Zachary Tagle, Lindsey Tagle Eastep (Brandon), as well as, Frank McMillan IV (Elizabeth), Robinson McMillan, John Wandel V, Katherine Wandel, Ella Wandel and Olivia Wandel. He was blessed with six great-grandchildren, Ruxin, Remy, Ripley, Ramsey, Harper and Kendall. He was also very fond of his nephew, Ron DeArman (Carole), and their two sons and two granddaughters. Derrest was preceded in death by his parents Derrest and Verta Williams, his first wife Mary Sue Sewell Williams, his sister Doris Chandler (Pat) and his second wife Mabel McMillan Williams.

Derrest's family extends heartfelt thanks to his dedicated caregivers, Cande Reico, Maggie Arrvizo and the ladies from Cornerstone Caregiving.

A Celebration of Life service will take place on Saturday, January 22nd at 11am at St. Bartholomew's Episcopal Church in Corpus Christi with a reception to immediately follow in the Parish Hall.

In lieu of flowers, donations can be made to any of the following charities: Corpus Christi Mustangs, St. Bartholomew's Episcopal Church, Corpus Christi Downtown Rotary Club, Salvation Army or Corpus Christi Food Bank.
LINKS


Galveston Daily News
https://www.galvnews.com