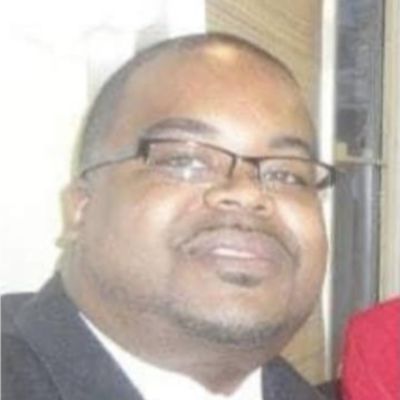 Derick
Lavon
Jones
What do you remember about Derick? Share your stories and photos here, and invite others to come share their memories.
Graveside Service for Derick Lavon Jones will be held on Saturday, September 4, 2021, at 11:00 am, Sterrs Cemetery with the Reverend Daylan Woodall officiating. Public viewing will be held on Friday, 1:00 pm - 6:00 pm at Reynolds Funeral Home.

Derick LaVon Jones, 43 of Decatur, AL died unexpectedly on Sunday, August 29, 2021 while residing at home. Derick, also known as Little Man, was born in Decatur, AL at Decatur General Hospital. He was known as a gentle teddy bear whose laughter could light up a room. Derick graduated from Decatur High School where he played football and went on to attend Auburn University. He was an avid Auburn fan who often set his weekend routine to Auburn's game schedule. Derick worked at Worthington Industries as a material handler. Derick joined church at an early age as a member of First Missionary Baptist Church. Derick's love for his family and extended brothers and sisters was felt in a way that only Derick could show.

He is preceded in death by his grandparents: Viola C. Williams, Gilbert Williams of Mobile, AL; Willie & Mattie Jones of Andalusia, AL. Although we lost Derick before we knew it, we are so grateful to have been blessed by having Derick in our lives. He will be missed by a whole host of family and friends.

Derick is survived by his mother Francese R Williams-Jones, father Clarence (Donnie) Jones, brother: Gerald (Lisa) Jones; stepbrothers: Eric (LaTonya) Stovall, Azriel (Malyss) Stovall; niece (Londyn); nephew (Giovanni), and a host of aunts, uncles, cousins, god sisters, god brothers and very special lifelong friends.

In lieu of flowers the family ask for donations to the American Diabetes Association or First Missionary Baptist Church, Decatur, AL.

Strict Covid 19 regulations will be enforced.
LINKS
Reynolds Funeral Home
http://reynoldsfh.com
Decatur Daily
http://www.decaturdaily.com