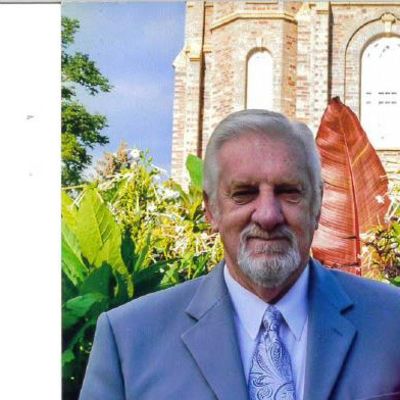 Dennis
Lynn
Walker
What do you remember about Dennis? Share your stories and photos here, and invite others to come share their memories.
Dennis Lynn Walker, age 80, passed away early Sunday afternoon Oct. 30, 2022, at Autumn Care in Hyde Park Utah surrounded by his loved ones. He will be irreplaceable and sorely missed.

He was born the fourth and last child of lovely parents, Samuel Frederick Walker and Cleo Geneva Howe in Ogden, Utah on August 16, 1942. His parents, his brother Bill, and sisters Bonnie and Adele preceded him in death. He grew up in Ogden and attended Ogden City and Weber County Schools.

Dennis was taught the value of work at a young age selling donuts door to door, mowing lawns, delivering papers earning money to buy a horse among other things. At 16, he got a job with American Food Stores, later with Ogden Automotive Supplies, and then Hill AFB. On February 15, 1975, Dennis bought a dairy farm in Cache Valley. He loved Trenton life and remained in his home until he needed more care than his wife Kay could provide. He moved to a memory care facility two and a half months ago.

Dennis married Beverly Kay McFarland in Elko on Nov. 3, 1963, and in the Salt Lake Temple on Nov. 3, 1964. He passed away four days short of their 59th Anniversary. To this union came two of the crowning blessings of their lives. In June of 1966, a son was born, Dennis Shawn the only Walker boy to carry on the family name. In January of 1977, a daughter, Jennifer Lynn, came into their world. They were both welcomed and loved endlessly.

Dennis was a good man with a big heart who always wanted to make things right. He loved baby children and animals and was always gentle and kind, even silly with them and he was the one they bonded with first. He loved all animals but horses were extra special. He loved being a member of the junior horse posse. His first horse Maude, he bought with his own money and kept her at his 15 years older brother Bill's home in the country. He considered Bill's wife Donna to be his second mother. She spoiled and loved him and his friends relentlessly. There wasn't anything she wouldn't do for him. He bought his second horse Princess, a buckskin Quarter horse before he bought his first car. He used to bet his friends that had cars that his horse would win a quarter-mile race. He loved proving them wrong.

As a teenage boy, cars were his thing. He was a member of the Ogden Stagg's Car Club for many years. He bought, worked on, and traded them long after he bought the farm until he was no longer able to do it.

Dennis was creative and ambitious and kept busy after retiring from Hill AFB. He built a forge and made all sorts of fun things. He made knives from beginning to end and sets of carving tools. As his health declined, Dennis spent a lot of time outside carving to his heart's content. He kept the yard neat and trimmed, tore out the old stalls and maternity shed, and put in a vegetable garden until the last few years when it became no longer possible. He loved plowing snow for us and the neighbors without tractors for many years until that also became no longer possible. Thanks to the many neighbors who have plowed out the snow in our driveway and yard since.

Our dear friends and neighbors the Schvaneveldt's were always willing to help Dennis with whatever he needed help with, eventually taking over the lawn mowing and snow plowing chores completely.

Dennis was a lifelong member of The Church of Jesus Christ. He had a strong testimony of God, Our Father; His Beloved Son, Jesus Christ, and the Holy Ghost. It stayed with him all of his Priesthood Life. Some of his fondest church memories were of him and his father walking to Priesthood Meeting together so his mom and sisters could come later in the car.

Dennis is survived by his wife, Kay of Trenton; his two children, Denny (Lynette) Walker of Logan, UT; Jenny (Phil) Christensen of Preston, ID; as well as 7 grandchildren, 8 great-grandchildren, and 1 great-great-granddaughter.

The family wishes to express our gratitude to the Autumn Care and Symbii Hospice Care staff for their gentle loving care and patience with Dennis and the entire family. To the special caregivers who quickly learned to love him, we say thank you and God bless you always. Your kindness and love toward Dennis will remain in our hearts forever.

At the expressed wishes of the deceased and promises made to him, there will be no viewing or funeral. Graveside Services will be held Friday, Nov. 4, 2022, at 2 p.m. at the Trenton Cemetery. Condolences may be extended to the family online at www.franklincountyfuneral.com.
LINKS
Franklin County Funeral Home
http://www.franklincountyfuneral.com
The Herald Journal
http://www.hjnews.com