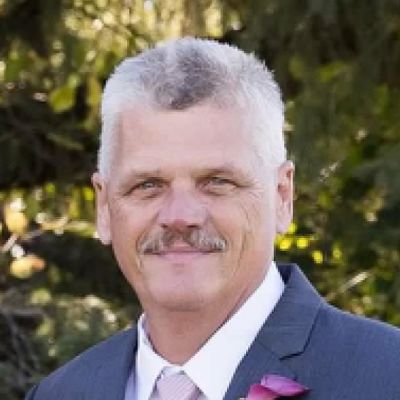 Dennis
Craig
Nerud
What do you remember about Dennis? Share your stories and photos here, and invite others to come share their memories.
Dennis Craig Nerud,62, ofOsage MN, passed away peacefully onJanuary 9, 2022,of Pancreatic Cancer at Seasons Hospice House, Rochester MN.

The funeral service will be held at10:30 AM on Thursday, January 13, 2022,atFirst Evangelical Lutheran Church in Kenyon. Visitation will be held from 4:00 PM until 7:00 PM on Wednesday, January 12thatMichaelson Funeral Home in Kenyon. Interment will be in the Meadow Ridge Memorial Park Cemetery in Faribault.

Born inHastings MNonJuly 13, 1959,hegraduated fromCannon Falls High school in 1977. In July of the same year he enlisted in the US Navy. He was honorably discharged in September of 1977 for medical reasons. Denniswas married toDebra PetersonJune 27, 1981 in Medford; they were marriedover 40 years. Heworked as apurchasing agentforFoldcraft Company in Kenyonforover 40 years.Dennis and his wife Debbie had semi-retired to their lake place up north in Osage MN. Heenjoyedfishing and all the fun times with family and friends at the lake. He was a devoted father to his two daughters and supported them throughout their life adventures and personal achievements. He was an avid card player, retired bowler, and outstanding fisherman.

Heis survived by spouse (Debra Peters Nerud), children: Dreena (Eric) Tibor of Plainview, Desiree Nerud of Kasson. Grandchildren: Maverick and Annalise Tibor; Mother Jane Stordahl. Siblings: Duane (Patty) Nerud, Jeff (Carmen) Nerud, Kevin (Buffy) Nerud, Bonnie (Mike) Knoll, Lori (Wes) Evans. Brother in-laws and sister in-laws, and nieces and nephews, and other family and friends. Dennisis preceded in death byhis father Myles Nerud; and stepfather Malder Stordahl; and grandparents.
LINKS
Cannon Falls Beacon
http://www.cannonfalls.com