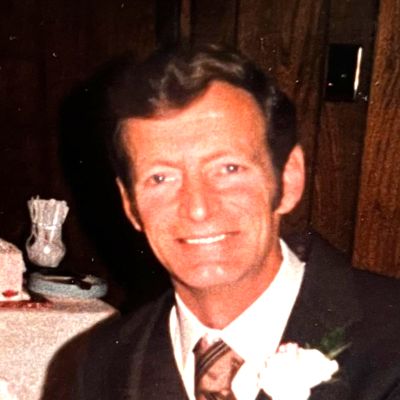 Dennis
"Denny"
W.
McDaniel
Did you know Dennis? Please share your stories and photos, and help spread the word about this page!
Dennis Ward McDaniel, longtime resident of Manton passed away with family by his side at home on Wednesday, August 24, 2022. He was 82.

He was born on November 5, 1939, in Manton, Michigan to Howard and Irene (Houser) McDaniel. Denny proudly and honorably served in the United States Navy. He entered into marriage with the former Inez "Win" Forsgren on October 21, 1984, in Manton, MI.

Denny owned and operated the Standard station in town, which eventually became the Union '76 station. He ran the local service station and provided sporting goods to the town of Manton for over 42 years, before eventually closing in 2002. During that time, the station became the local hangout at lunch time for all the school age kids, where they got free use of the phone to call home for a ride. Denny was a big supporter of his church, community, as well as Manton schools and athletics. He was also known to extend much needed credit for other local businesses and other community members. Denny enjoyed fishing and hunting, spending many years searching for the next big buck. Denny was also quite the sure shot with his paintball gun, and will be remembered for his pranks. He and Win spent some time wintering in Gulf Shores, AL, creating many memories. In later years, Denny could be found watching and playing golf, or loving the opportunity to spend time with and annoying his kids and grandkids. He will be missed by many.

Dennis is survived by his loving wife of over 37 years, Win McDaniel of Manton; children, Jill (Richard) McDaniel-Fraidenburg, Heide (Rich) Zuckschwerdt. Dwight Forsgren, Amy (Bruce) Haywood, JoRita Verdi, and Victoria (Brian) Hinman; grandchildren, Mackenzie (Channing) Blakely, Cory Andrews, Kale Andrews, Levi Fraidenburg, Lucas Fraidenburg, Aaron (Jill) Miner, Josh (Jennifer) Zuckschwerdt, Latisha , Morgan Golden, Sierrah (Blake) Stolte, Kody Forsgren, Nicole Forsgen, Kyle (Fianc?e Brandi) Forsgren, Michelle (Nate) Heffron, Britnee (Brandon) Warzybok, and Trent Hinman; great-grandchildren, Paul, Peighton, Skyler, Rohan, Brianna, Cyrus, Jillissa, Madison, Wyatt, Bear, Sadie, Mackenzie, Mia, Hailey, Hudson, Matthew, Vera, and Thaddeus; as well as many other loving family members and friends. He was preceded in death by his parents, Howard and Irene; his son, Mark McDaniel; and his sister, Connie Grimm.

Funeral services will take place at 2pm on Sunday, August 28th, 2022 at the Hall-Holdship Funeral Home in Manton, with visitation one hour prior. Interment will be at the Fairview Cemetery in Manton at a later date. Memorial contributions may be directed to the charity of one's choice. Condolences and memories may be shared with the family online at www.Hall-Holdship.com The family is being served by the Hall-Holdship Funeral Home.
LINKS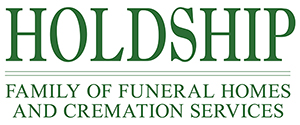 Hall - Holdship Funeral Home
https://www.holdshipfuneralhomes.com

Cadillac News
https://www.cadillacnews.com/obituaries