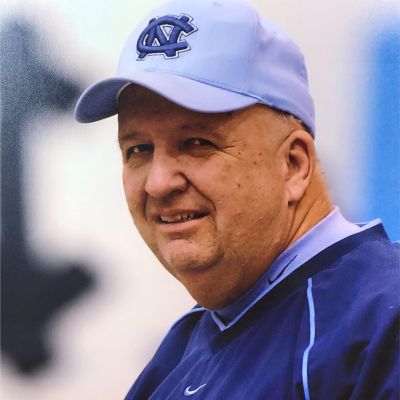 Dennis
Carroll
Craddock
Join us in celebrating Dennis—please share your stories and photos, and help spread the word about this page!
HENDERSON- Dennis Carroll Craddock, 73, of Kerr Lake, died Tuesday, August 13, 2019 at Maria Parham Health. Born in Danville, VA on September 20, 1945, he was the son of the late Harry Lee Craddock, Jr. and Emma Harris Craddock. He attended Ferrum College and Lynchburg College before earning his Masters Degree at the University of Virginia. He began his coaching career at Gretna High School in Gretna, VA then coached at Albermarle High School in Charlottesville, VA and then moved on to the college level at UVA, where he coached Track and Field for ten years. Dennis' coaching career then took him to the University of North Carolina at Chapel Hill where he coached Men's and Women's Track and Field. His teams claimed 45 ACC titles, more than any other sport in the history of the league. He coached 25 Tar Heels to 38 NCAA Championship performances and 19 Olympians. Dennis was the only NCAA Division I coach to ever lead a team to a Triple Crown Title, doing it twice, once in 1994-1995 and again in 2004-2005. He was the most award-winning Track and Field Coach in ACC history; he was awarded National Coach of the Year in 1995 for Men's Indoor Track and Field and the ACC Coach of the Year Award a total of 31 times during his coaching career. He was inducted into the Ferrum College Sports, Lynchburg College Athletics and National Track and Field Halls of Fame.

During retirement Dennis was a volunteer with Meals on Wheels in Henderson and mentored young athletes in the local area. He was a member of Central Baptist Church.

A memorial service will be held Saturday at 3:00 PM at Ridgecrest Baptist Church in Durham by Dr. Marc Francis, Dr. Randy Mann and Pastor Milton Campbell. The family will receive friends prior to the service from 1:30 till 3:00 at Ridgecrest Baptist Church.

He is survived by his wife, Faye Mayhew Craddock of the home; two daughters, Chris Bozart of Carolina Beach and Carla Roberts and husband David of Bahama; his son, Blake Craddock, and wife Bridget of Bullock; six grandchildren, Dillon Roberts, and wife Kayla, Alison Bozart, Sydney Bozart, Emma Roberts, Caroline Craddock, and Kailen Craddock; one great-grandson expected in December, Baby JD Roberts; one sister, Sandra Craddock and her husband Doug, of Gretna, VA; his brother-in-law, Aaron Johnson; and his buddy, "Buddy."

He was preceded in death by one sister, Emma Johnson.

In lieu of flowers memorials may be made to the Miracle League of Wilmington (2021 Corporate Drive, Suite B Wilmington, North Carolina 28405), a nonprofit organization that adapts sports for children and adults with physical, intellectual and invisible disabilities, or Central Baptist Church (2574 Ruin Creek Rd, Henderson, NC 27537).

Arrangements are by J.M. White Funeral Home.
LINKS
The News & Observer
http://www.newsobserver.com