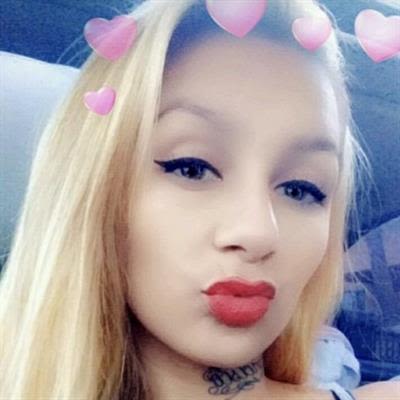 Delilah
Mary Jane
Ayala
Help us celebrate Delilah! Please share your stories and photos, and invite others who remember Delilah.
Delilah Mary Jane Ayala, 22, passed away on July 8, 2018 in Long Beach, California. She was born on January 4, 1996 in Oxnard, California.



Delilah loved music and always wore a smile, especially when she was with her 2 baby girls and surrounded by her loved ones. She loved her fast food and can always be remembered by her laugh and choice of words.



Delilah is preceded in death by her Great Grandmother Jesse Majeno, Grandmother Delilah Majeno, and her Sisters Tanya Majeno and Tammy Majeno.



Delilah is survived by her daughters Jolene and Jasmine Garibay, her partner Jose Francisco Garibay, her mother Toni Marie Majeno, father Rudy Ayala, her siblings, Lidia Quiroz, Angelina Quiroz, Silvano Nevarez, Sonnie Nevarez, Karma Nevarez, Espy Nevarez, Rudy Ayala, Jaleena Ayala, Ashley Ayala, Roman Ayala, Aliza Ayala, and Raymon Ayala.



Visitation will be held from 4:00pm to 10:00pm on Sunday, July 29, 2018 with a rosary to begin at 7:00pm at the Garcia Mortuary Chapel located at 629 South A Street in Oxnard. A Funeral Mass will be celebrated at 9:30am on Monday, July 30, 2018 at Our Lady of Guadalupe Church located at 500 North Juanita Avenue in Oxnard. Interment to follow at Santa Clara Cemetery in Oxnard.



To sign the family's online guestbook, share stories and post pictures, please visit: www.garciamortuaryoxnard.com and click on Delilah's name located below "Obituaries."



Funeral arrangements are under the direction of GARCIA MORTUARY, 629 South A Street, Oxnard. For further information, please call (805)486-9148.


LINKS


Ventura County Star
http://www.vcstar.com