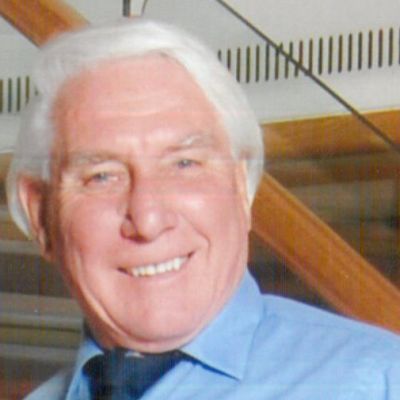 Delbert
Gale
Leiter
What do you remember about Delbert? Share your stories and photos here, and invite others to come share their memories.
Delbert Gale Leiter, age 85, of Las Vegas, Nevada passed away on Sunday, September 12, 2021. Delbert was born August 26, 1936 in Clarkston, WA.

Delbert served in the US Army during the Korean and Vietnam Wars. On March 3, 1973, he married Brenda Bird in Reno, NV. Delbert is the father of four children; Jeff, Dennis, Dionna, and Delonna. He is also survived by his 2 granddaughters, Skyler and Alianna and second cousin, Larry Platt of Hermiston, OR.

Delbert was a member of the Church of Jesus Christ of Latter Day Saints. He had some special and comforting words to leave his family and friends:

When I am gone, release me, let me go.

You musn't tie yourself to me with tears.

Just be happy that we had so many years.

I gave you my love, you can only guess, how much you gave to me in happiness.

I thank you for the love you each have shown, but now it's time I traveled alone.

So grieve a while for me, if grieve you must, then let your grief be comforted by trust.

It's only for a while that we must part, so bless the memories within your heart.

I won't be far away, for life goes on, so if you need me, call, and I will come.

Though you can't see, or touch, I'll be near.

And if you listen with your heart, you'll hear all of my love around you, soft and clear.

And then, when you must come this way alone,

I'll greet you with a smile, and say "Welcome Home".

Brenda (Wife): Delbert always treated me like a lady and with a great deal of respect. He is gone from my sight, but is forever in my heart. A terrific man, he is one of a kind some would say.

Denise (Daughter): Dad would leave a gardenia in my truck once in awhile. My truck would smell so good, it would remind me of him.

Delonna (Daughter): My dad and I shared an interest and love for animals. I am grateful for his help and support when I would show them at fairs. Miss and love ya, ole buddy.

Jeff (Son): I have inherited wisdom and character from this man I call my father. I have admired his intelligence for spending and investing money wisely. Most of all, I love him and will not forget our strong bond.
LINKS

Palm Northwest Mortuary
http://www.palmnorthwest.com

Las Vegas Review-Journal Memoriams
http://www.reviewjournal.com