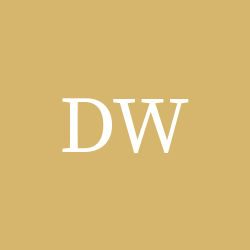 David
W.
Wolfram
How do you know David? Please share your stories and photos, and help spread the word about this page!
It is with profound sadness that the family of David William Wolfram, 34, of Pittsfield, MA, shares the news of his death on Friday, August 27, 2021, at Berkshire Medical Center. David, while in recovery, passed away after a period of declining health as a result of long-term addiction.

David's much awaited birth was a joy for all. He grew up in South Deerfield, MA, surrounded by many friends and a very large family. David attended South Deerfield Elementary School and Franklin County Technical High School. David possessed a mind for mechanics that he inherited from his grandfather, Norman, and an ability to make or fix everything. He was a very talented welder and musician. David also had a special love for all animals, particularly his pets, Lolly and Smokey. David was very intuitive and felt the pain of others deeply. He had the kindest heart. If the last thing David owned was the shirt on his back, he would give it to anyone who was in need.

David leaves to grieve his loss, his father, David Wolfram and his wife Mary Lapinski of South Deerfield, his mother, Debra Sherburne and her husband Gerald Dumond, of Holyoke, his much-loved and admired sisters, Kimberly, and her wife Melissa, and Virginia, and her husband Mikins as well as his beloved son, Aiden. David will be missed by his grandparents, Frank and Terri Sherburne of South Deerfield and his step-sisters and step-brother, Katy, Grace, Julie and Jim, his half-sister Sage, and his niece, Arabella. David also left behind to mourn his passing, a very large family of uncles, aunts, nieces, nephews, and cousins who loved him dearly. Finally, David leaves his two greatest friends, Andy Bishop and Johnny Rivera.

A memorial service for David will be held at Brookside Cemetery in South Deerfield on Thursday September 2nd at 12pm. A gathering of family and friends will follow the service. All arrangements have been made through the direction of Wrisley Funeral Home, South Deerfield MA. Donations in David's memory may be made to: Friends of the Homeless, 755 Worthington St, Springfield, MA 01105, or Springfield Rescue Mission, 10 Mill St, Springfield, MA 01108. Expression of Sympathy available at www.wrisleyfuneralhome.com.

The family would like to thank the health care providers at Berkshire Medical for their care and heroism. If you or someone you love require help with addiction, please contact 1-800-662-HELP (4357) or your local recovery and treatment center. Addiction is not a choice, it is a disease, and that there is enduring and eternal hope for healing.
LINKS
Wrisley Funeral Home
http://www.wrisleyfuneralhome.com

The Republican
http://www.masslive.com