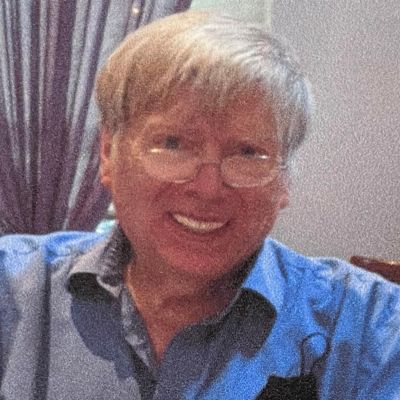 David
E.
Wheeler
Help us celebrate David! Please share your stories and photos, and invite others who remember David.
David Earl Wheeler, 65, was called to his Heavenly home on May 3, 2022 after a two year battle with cancer. His firm belief in God as his Lord and Savior supported him throughout his life, and gave him complete peace.

David was born to Earl F. Wheeler and Joan E. Wheeler in Mobile, AL on May 4, 1956. When David was a young boy, he accepted Jesus Christ as his Lord and Savior. His faith and love of Jesus grew stronger in his later years of life.

David loved computer programming, and worked for IBM in Poughkeepsie, NY. He then took his expertise in computers to Nextech Systems in NJ. He retired two years ago and moved to Bluffton, SC to live with his family. David enjoyed Ham Radio Operating, traveling, reading, and being with family. David was friendly and caring to everyone he met.

David was preceded in death by his father, Earl F. Wheeler, and son David Seth Wheeler. David leaves behind his loving family; mother, Joan E. Wheeler of Bluffton, SC; sister, Linda Fick and husband, Timothy Fick of Bluffton; brother, Daniel Wheeler and wife, Carol Wheeler of Hilton Head, SC; son, Shawn Wheeler of San Antonio, TX; son, Robert Wheeler of Binghamton, NY; daughter, Rachael Wheeler of Decatur, IN; four grandchildren, and numerous nieces and nephews.

David attended First Baptist Church, Hilton Head Island. A celebration of his life will be held at 11:00 am, Saturday, May 14, 2022 at First Baptist Church, 100 South Forest Beach Road, Hilton Head Island, SC 29928.

In lieu of flowers, donations may be made to GHO - Global Health Outreach, c/o Alicia Trivet, PO Box 7500, Bristol, TN 37621-9920 or to First Baptist Church, 100 South Forest Beach Road, Hilton Head Island, SC 29928.
LINKS
Poughkeepsie Journal
http://www.pojonews.com