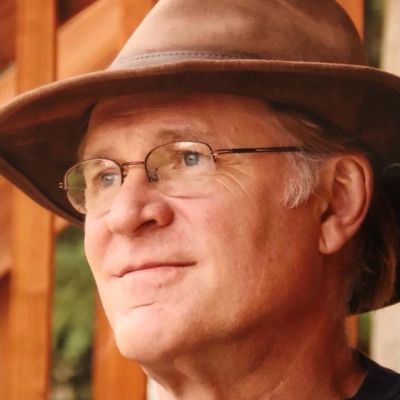 David
Rommelmann
How do you know David? Please share your stories and photos, and help spread the word about this page!
David (Dave) Rommelmann,72,of Evergreen, Coloradopassed away peacefully at his home surrounded by family on September 3, 2021.

Dave was born October 30, 1948 in Centralia, Illinois.He attended thetwo-room Lutheran school house in Ferrin, Illinoisfor grade schoolandgraduatedfromCarlyle High School.He earned a B.S. in Civil Engineering fromUniversity of Missouri Rolla (Missouri S&T). Following graduationin 1970, he served in the US Armyat Fort Baker, California. In 1971, Dave married Patti Maune. Later that same year he was deployedtoVietnam.Uponhisreturn, helaunched a career designingwater/wastewatertreatment plants and he and Patti were blessed with four daughters.He was affiliated withmany professional organizations,includingthe American Water Works Association and made numerous cutting-edge contributions to his industry. One of his projects, "Water Conserve II" is still the largest water reuse project of its kind in the world 30 years later. In 2008, he was awarded an honorary professional degree from Missouri S&T for his contributions to water/wastewater treatment. After 30 years in engineering, he pivotedto a career inFinancial Planning,where hehelpedfamilies manage their assetsand retirement.He earned a master's degree in Personal Financial Planning in 2012.

Dave will be remembered as someone who approached all problems with a resolute determination to make the world a better place and give back to his community. Throughout his volunteer work with Evergreen Rotary (club president 2009-2010) and WASH (Water, Sanitation and Hygiene), he worked to ensure access to healthcare and vaccinations, as well as safe drinking water and sanitation worldwide.As a senior camp counselor for the Rotary Youth Leadership Awards (RYLA), he helped young people build self-confidence and develop leadership skills. He also strove to ensure people remember those who fought for the freedom of our country through his work with the American Legion. Dave loved gardening, wood working, fixing tractors,andriding horses.Most of all,he loved to be surrounded byfamily and friends.He was preceded in death by his parents, Harold and Vera (Stein) Rommelmann and his brother, Gary. Daveis survived by his sisters Arlene and Donna, his wife Patti (Maune), four daughters: Shelley (Chris), Vanessa (Richard), Kate (Scott) and Megan (Erik) and eight grandchildren: Conner, Kera, Soren, Liam, Riordan, Will, Hadleigh and Stella.

Private interment will be at Fort Logan National Cemetery, Denver. A celebration of Dave's life will be held in June of 2022. In lieu of flowers, memorials may be made to Evergreen Rotary Foundation,PO Box 4143, Evergreen, CO 80437. Please note in the memo line, 'Memorial for David Rommelmann'.


LINKS
Colorado Community Media
https://coloradocommunitymedia.com