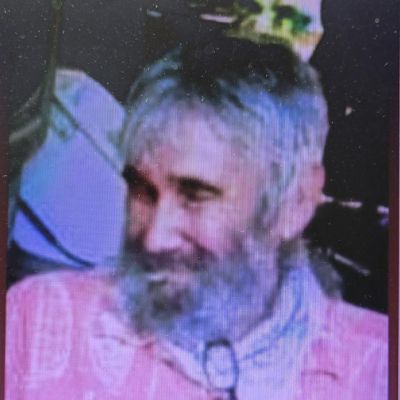 David
Mack
Laden
Did you know David? Please share your stories and photos, and help spread the word about this page!
Mr. David Laden, age 70, of Gladewater, passed away on Tuesday, August 10, 2021, in Longview. He was born on March 6, 1951 to Jerry Laden and JoAnn Goolsby Barnes in Pittsburg, Texas. He graduated from Pittsburg High School in 1969 and lived in Longview, White Oak and Gladewater the remainder of his life.

David was an avid Indian artifact enthusiast, hunter, fisherman and gardener. He was a good son, brother, uncle and had friends too numerous to list. He was a member of New Mine Baptist Church where he passed the offering plate, said prayers thanking God for the squirrels, frogs and deer. It is believed that his initials were carved on the back of at least one church pew. He worked many years for Crowder Electric as an electrician. He was born 200 years too late as he enjoyed living and doing things the way they did 200 years ago

He is survived by his father and step-mom, Jerry Laden & Norma; mother, JoAnn Goolsby Barnes; brother, Phillip Laden; sister, Leah Reagan and husband James, nephews, Matt Laden, and Harrison Reagan; niece, Gracie Reagan; and step-brothers, Mike Parsons, and Bryan Parsons; and step-sister, Jan Mhire.

He is preceded in death by his brother, Mark Laden; and maternal grandparents, Morris & Faye Goolsby; and paternal grandparents, Wil & Leora Laden.

Funeral Services will be held at 10:00 A.M. Saturday, August 14, 2021 at the Erman Smith Funeral Home Chapel in Pittsburg with Bro. Ben Warrick officiating. Interment will follow in New Mine Cemetery in Pittsburg. Pallbearers will be James Howell, Keith Tuel, Joe Vanmeter, Shayne Dixson, Larry Warrick, Randy Crowder, and Mike Edwards. Honorary pallbearers will be David Warrick and David Cummings. There will be a visitation held from 6:00 P.M. till 8:00 P.M. Friday, August 13, 2021 at the funeral home.

In lieu of flowers the request donations be made in his memory to Compass Hospice 1115 N. 4th Street Longview, Texas 75601.
LINKS


Longview News-Journal- Memoriams
https://www.news-journal.com