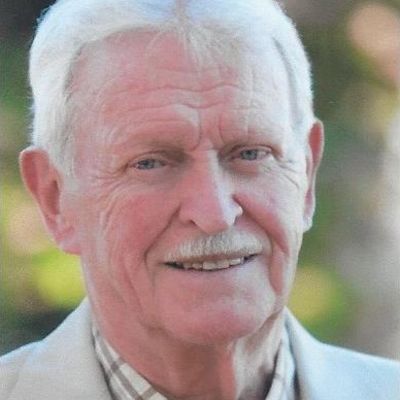 David
F
Howland
Did you know David? Please share your stories and photos, and help spread the word about this page!
David F. Howland, age 95, passed away on April 28, 2021. David was a long-time resident of Heath, Massachusetts.

He was born in Oneonta, New York on December 16, 1925, the son of Ray F. and Ruth (Tooker) Howland. He graduated from Oneonta High School in 1943 where he was treasurer of the Senior Class and a graduation speaker.

He joined the U.S. Army in March 1944 and subsequently served overseas with the Third Army in the European Theater of Operations with the 16th and 4th Armored Divisions. He mustered out in May 1946 as a Division Engineer Supply Sergeant.

Upon returning home he attended St. Lawrence and Hofstra Universities earning a BA degree in 1950. He married the late Margaret Elaine Clapp of Floral Park, NY on March 28, 1948. They lived in Windsor, CT for 16 years and moved to Massachusetts in 1968.

Mr. Howland held positions in the Human Resources field in small and large businesses and college administration. He was the first Personnel Officer at Amherst College and received an Honorary Masters Degree from that institution in 1980. In cooperation with the University of Massachusetts Credit Union he and the other Personnel Officers of the Five College Consortium initiated the UMASS Five College Credit Union. After his tenure at Amherst he served as Assistant Business Manager for Mount Holyoke College and as Benefits Manager at Smith College from which he retired in 1990.

Mr. Howland participated in local government affairs for over fifty years. In Windsor, CT he served on the Planning Board, Conservation Commission and as Selectman. In Amherst, Massachusetts, he served on the Personnel Committee and a Special Environmental Task Force. After moving to Heath in 1977 he served on the Town's Finance Committee and as Selectman for many years retiring in 2008. He was active with matters involving the Mohawk Trail Regional School District, the construction of the Heath Elementary School and the development of the Franklin Regional Council of Government. In 1990, he was Business Manager and Treasurer of The Academy at Charlemont for several years and continued on its Board of Trustees until 2003.

He and his late wife of 72 years, Margaret, were active members of the Heath Historical Society. Mr. Howland was a member of the Society of Mayflower Descendants, the Warren Cousins, the Sons of the American Revolution, the American Legion and the Greater Oneonta New York Historical Society. He was a descendant of Henry Howland, brother of John Howland, the pilgrim.

Mr. Howland was a life-long avid tennis player and became an Associate Instructor of the United States Professional Tennis Registry at the age of 70. He coached tennis for several years at The Academy at Charlemont and gave private lessons at his home court. In his late seventies he became an enthusiastic golf player.

He is survived by his son, David Howland and his wife Carol, his grandsons, David Andrew and his wife Sara, and Mark and his wife Johanna and their respective children, Lauren, Nicolette, Will, Graham and James. He is also survived by his daughter, Martha and her husband Norman Rose and grandson, Derek.

Arrangements are being made through Smith Kelleher of Shelburne Falls, MA. Calling hours will be at the Funeral Home in Shelburne between 5-7 on May 7, 2021. A memorial service will be held at the Heath Union Church, 5 East Main St., at 2 PM on May 8, 2021 with a military burial immediately following at the Heath Center Cemetery. Donations are not encouraged, but fond memories are. Should anyone wish to make a contribution it is suggested they be made to the Heath Historical Society, Heath, MA 01346 or to The Academy at Charlemont, Mohawk Trail, Charlemont, MA 01339.
LINKS
Smith-Kelleher Funeral Home
http://www.smithkelleherfuneralhome.com
The Daily Star
http://www.thedailystar.com